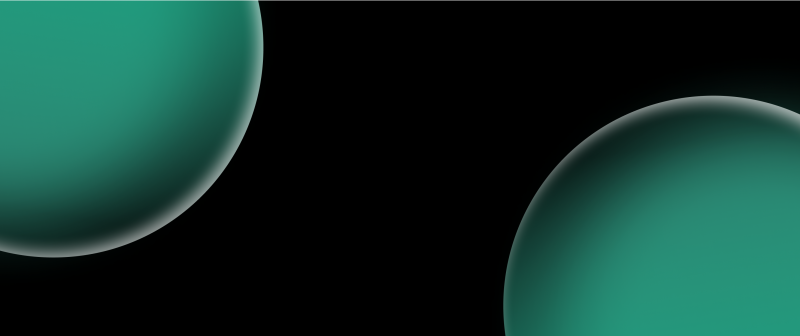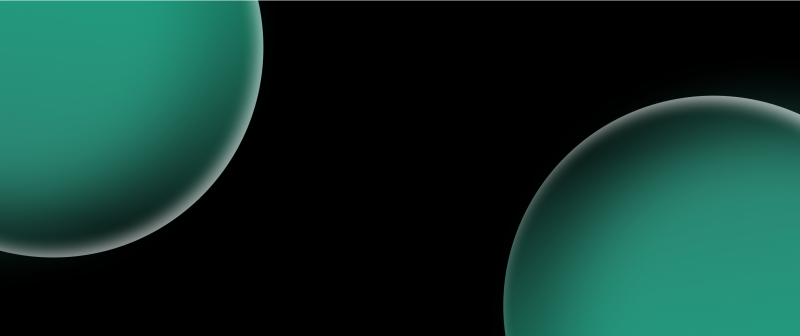 How to Start Your Own Crypto Margin Brokerage
People have always looked for alternatives to traditional financial systems, and now it looks like they have found them. Ever since the creation of cryptocurrencies in 2009, the growth of digital assets has been tremendous. Despite regular bear markets, giant corporations, entrepreneurs, and retail traders are getting involved globally in this market.
People with large capital have decided to launch new types of businesses, such as crypto margin brokers, exchanges, crypto wallets, and so on, which could bring them new opportunities. Many succeeded, but many failed too.
In this article, we will look at what cryptocurrencies are and why people are getting involved in them, what crypto margin trading is, and how it works, as well as what a crypto margin broker is. And we'll show you how a white label solution may simplify things as we walk you through the steps of launching your own cryptocurrency margin brokerage.
Now, let's take a closer look at what cryptocurrency is and why people are interested in them.
What Is Cryptocurrency?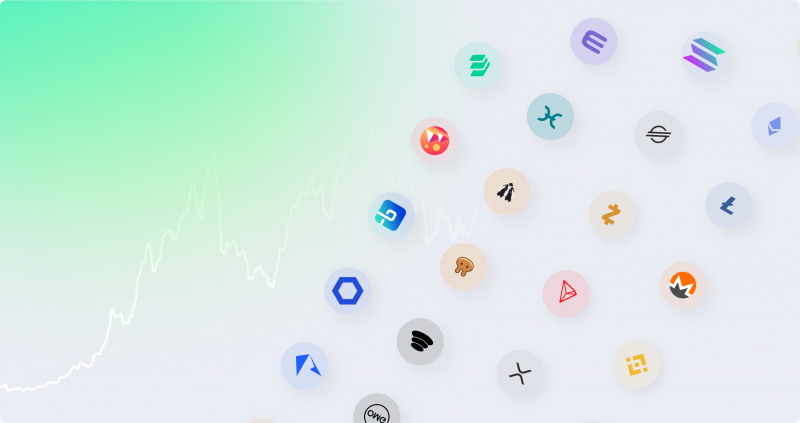 A modern medium of exchange powered by cryptography to encrypt payments is known as cryptocurrency, or simply crypto. Crypto uses a decentralized mechanism to track transactions and create new units. Note that no central body is involved, and no centralized institute or government issues or regulates them.
Cryptos are based on peer-to-peer technology, enabling anyone to transfer and receive payments anywhere globally. Payments made using cryptocurrencies do not reflect the actual physical exchange of coins; instead, they only exist as digital records in an online database that is known as a blockchain. The blockchain network is the place where you can track all crypto transactions. You can see the amount of currency transferred, though you can not see who is behind the transaction. Note that crypto wallets are where cryptocurrency is stored.
How Does Crypto Work?
Bitcoin and other cryptos that use Proof-of-Work are created through the mining process. Additionally, users can purchase the currencies from brokers and exchanges and then store or spend them with the use of crypto wallets. These wallets handle the digital key that enables you to transfer a record or a unit of measurement without a third party.
Although Bitcoin has been present and perfectly operational since 2009, cryptocurrencies and blockchain applications are still in the early stages of development, and more users are anticipated to use digital currencies in the future. The technology and the whole concept of decentralization may be used to trade bonds, equities, and other financial assets.
But what makes people invest in cryptocurrencies?
Diversify Portfolios
Cryptocurrency investments are becoming increasingly popular as an alternative to traditional portfolios. This trend became popular thanks to the optimistic broad customer base and hopes for the emergence and development of digital assets in the long-term future.
A modern portfolio of most investors already consists of at least some percentage of cryptocurrencies. For many people, crypto assets can provide diversification and an alternative investment instrument in times when traditional markets face economic turmoil.
Long-Term Asset of Value
Unlike traditional money, most cryptocurrencies have a finite supply determined by sophisticated mathematical formulas. Indeed, cryptocurrencies are still considered speculative investments. Because of that, you hear the phrase "crypto volatility" all over the Internet daily. Many crypto investors expect cryptocurrencies to be long-term investments for several years or even decades. However, the returns are anticipated to be significantly higher than with traditional stocks or bonds.
Cryptocurrency Is Reliable
Another factor affecting people's choice to invest in digital currencies is their optimism in crypto due to a limited amount of Bitcoin or other considered-to-be-good assets. Currently, it is widely considered a long-term and stable type of asset that cannot be diluted through inflation by political or governmental organizations. Moreover, the robustness of the blockchain's security makes people confident in using cryptos.
Transaction Freedom
Cryptocurrencies and the accompanying exchanges are simple to access and liquidate if you need cash. In contrast to most conventional banks, investing in cryptocurrencies gives investors a good amount of transaction freedom. Many call cryptocurrencies censorship-resistant.
Now, let's move on and find out what crypto margin trading is.
What is Crypto Margin Trading?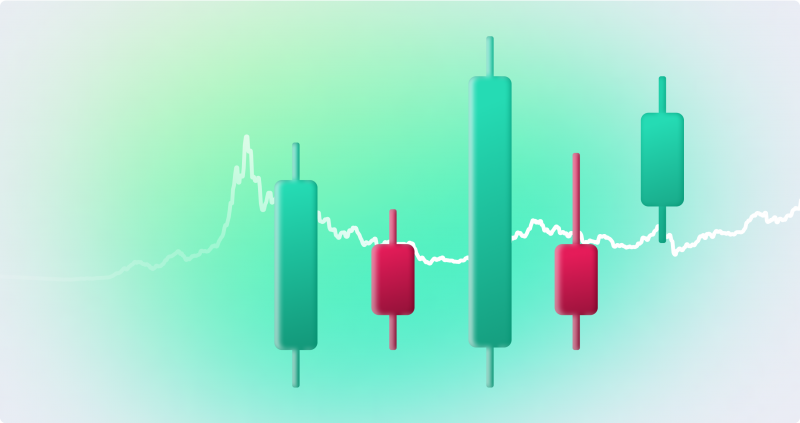 Margin trading in cryptocurrencies enables traders to "borrow" money to access more purchasing power and open positions of far more significant funds than they have in their actual account balances.
By borrowing money from other brokerage users or the exchange itself, traders can increase their exposure to a particular asset through crypto margin trading. This type of trading allows users to boost the number of assets they can trade, unlike ordinary trading, which requires traders to fund deals with their own money.
Margin trading is frequently referred to as "leverage trading" since it allows a trader to increase their position by a certain quantity. For instance, a margin trader using 10X leverage will have ten times the vulnerability and possibility of profit for the particular trade.
At first look, margin trading appears to be a brilliant idea because it gives traders the chance to multiply their profits. However, margin trading has its own drawbacks; for example, traders face more considerable risk when using leverage to increase their position.
Fortunately, there is no linear relationship between leverage and the amount of risk while trading cryptocurrency on margin. If you trade with 10X leverage, your losses won't be multiplied by 10X because you rarely lose more money than you put into a trade. However, in certain circumstances, losses could theoretically outweigh invested assets.
How Does It Work?
Cryptocurrency margin trading operates in a very straightforward manner. In exchange for a large amount of trading capital, a trader provides a small sum of money to the exchange and risks all of it in the hopes of making a significant profit.
Margin trading requires users to open a position with an upfront payment, or "initial margin," and to maintain the position with a set capital amount in their account, known as "maintenance margin."
Leverage is defined in a variety of ways depending on the environment. For instance, 10X leverage may also be referred to as 10:1 leverage on Forex exchanges. In cryptocurrency trading, leverage is frequently referred to using the "X" symbol. Leverage of 10X is equivalent to leverage of 10:1.
The funds you deposit to open a margin trade with a cryptocurrency brokerage are stored as collateral. The limits set by the exchange you trade on and your initial margin determine how much leverage you can use while trading.
Different cryptocurrency exchanges provide varying levels of leverage. You can find 5X, 20X, 50X, 100X, or even higher leverages.
What is Crypto Margin Brokerage?
Like conventional brokers, crypto brokers work as a middleman between you and the cryptocurrency markets and enable the buying and selling of cryptocurrencies. In our case, a crypto margin broker offers trading with margin and leverage, as described above. They can represent a platform, business, or individual. Also, a cryptocurrency broker may provide traders with derivatives products, allowing them to enter into agreements and trade with crypto assets.
The term "cryptocurrency derivatives" refers to financial contracts that pay the differences in the settlement price between the open and closing trades, such as cryptocurrency options, trading CFDs, and cryptocurrency futures. Moreover, brokers charge customers a fee for using the platform in exchange for the services provided.
Below are the factors which point out to the fact that you are dealing with crypto brokerage:
Possibility To Diversify Your Holdings
The cryptocurrency market is constantly filled with new tokens, altcoins, and digital assets. Therefore, it may be challenging for cryptocurrency traders to follow the latest trends. Experts working for a particular brokerage are available to assist you with portfolio diversification by providing assistance to finding and buying affordable coins that have the potential to increase over time, as well as selling digital currencies at higher prices. Crypto margin brokers also offer other trading instruments for margin trading, including derivatives and contract for difference (CFD) trading.
Various Services
Cryptocurrency brokers also offer various cryptocurrency services, from exchanging your fiat money for cryptocurrencies to conducting trades, providing derivatives, and even giving investment advice and various client-specific services. When opening an account with a broker, the confirmation process can sometimes be completed much quicker than most exchanges.
Brokerages Are Regulated By Authorities
What differentiates crypto brokerages from other businesses in the crypto industry is that they are regulated and provide some level of client financial protection. In contrast to cryptocurrency exchanges that are not always regulated, brokerage businesses offer investors "peace of mind" because they are legally governed by several financial agencies, including the SEC, ASIC, CySEC, or the FCA. Besides that, brokerage businesses implement the best cybersecurity possible, making stealing your funds from cybercriminals less likely.
Simple Converting To Fiat
Since many exchanges only support transactions in major coins, cryptocurrency traders may find it challenging to convert their holdings back to fiat currency. On the other hand, a crypto broker can provide fast conversions of your cryptocurrency holdings so that you can get paid in dollars or any other accepted fiat currency in return.
Now, let's proceed and take a look at how to start a crypto margin broker.
How To Start a Crypto Margin Brokerage?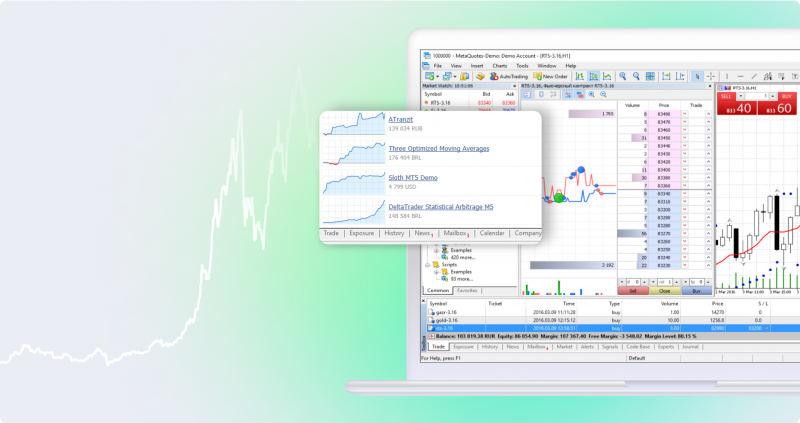 You can design your brokerage from scratch or save lots of resources and buy white label software; those are your two primary alternatives when deciding on how to create a crypto brokerage.
Creating a brokerage company from scratch is one of the most challenging procedures. The good news is that we will help walk you through the entire procedure.
Get Legal Assistance
It's crucial to acquire legal advice to comprehend the regulatory requirements of your new enterprise before putting your plan into action. The appropriate licensing must be secured in every country the business intends to operate. Since the government and regulations monitor financial activities, cryptocurrency brokerages won't last without regulation. For instance, in the US, such operators must adhere to rules and regulations set forth by the SEC and CFTC, among others. Legal counsel is, therefore, essential. In addition, don't forget to implement Know Your Customer (KYC) rules, which are vital to combat money laundering.
Raise Capital
Significant capital is required for a serious brokerage. You don't want to find yourself in financial trouble right after establishing the firm. To prevent making this misstep, which will have a detrimental effect on the business's success, you must raise sufficient funds before opening a business. This capital may come from your savings, trustworthy associates, or even a business enterprise.
Look For Reliable Technology Suppliers
Now that a large sum of money has been successfully obtained, it is time to discuss the firm's details. Your platform must have a well-known website domain where new clients may quickly and easily make their purchases. To create a practical, user-friendly platform for everyone, it would be beneficial if you teamed up with a recognized technology supplier.
Even though some service providers could charge a significant sum, you should do your research to find an operator who offers top-notch service for a competitive price.
Implement Top-Level Security
It would help if you took precautions to keep hackers from compromising your company. Robust cybersecurity protection must be implemented. If you require assistance, you may work with cybersecurity firms to provide your platform with the best protection possible. Actions could include offering security advice or implementing full security measures.
Give your clients confidence that their personal information and funds are always safe with your solution.
Store Cryptos Securely
A custody service helps with the proper storage of cryptocurrencies. There is no need to be concerned about private key storage details because companies can provide such services for a reasonable cost.
Marketing
Go viral so people know about you. Interaction with top crypto daily news is a highly recommended action that will help you to promote your brand. To avoid scrambling to find more funds after your initial raise, carefully plan your promotional strategies and their expenses. Nowadays, businesses are getting into marketing heavily. Therefore, be better than them and focus on promoting your brand.
Client Support
To provide excellent customer service, it is essential to address any issues and inquiries that clients may have. How well you treat your consumers will determine whether your business succeeds or fails. Contrary to the typical financial system, the crypto market is open 24/7. Thus you may want to consider creating a non-stop customer service department.
White Label Solution
It might not seem very easy to start a brokerage business from scratch. The great news for you is that you can try a white label solution.
Utilizing a white label has many benefits, including saving you the work of dealing with technical aspects, development, and continuing maintenance.
With a WL, you can customize the whole process much more quickly and save a lot of money since the license costs considerably less than when you design it from scratch.
Therefore, a white label solution is appropriate for businesses lacking essential elements, such as crypto liquidity or the trading engine, which may not be viable alternatives. The ability to modify the program to meet unique requirements and incorporate company branding is another benefit of this approach.
Bottom Line
Undoubtedly, more businesses and individuals are getting engaged in this industry due to the current worldwide popularity of crypto brokerages and other enterprises.
For both beginners and those with previous market experience, running a business with digital currencies offers enormous possibilities, even if the market is still not fully regulated and there are still some gaps to be found.
If you decide to start your crypto margin brokerage, ensure that you set up a flawless plan that will lead to an excellent project that can increase revenue, attract new customers, and broaden your clientele. It is highly recommended to get more effective and less expensive solutions like a white label. You will reach your goals by working hard and using the latest technologies.