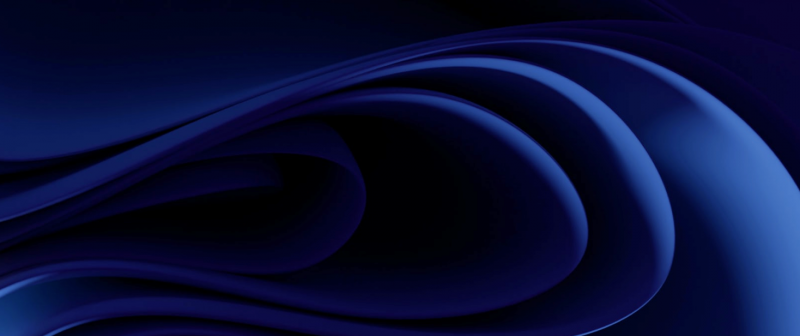 In the pursuit of high profits and in an attempt to curb financial markets, a large number of different investment strategies have been developed that allow the use of certain tools and settings for a comprehensive and thorough analysis of market patterns and trends in each individual financial asset. Among the variety of strategies popular with both beginner and experienced market participants are scalping, allowing to extract small portions of profit from each price movement, and day trading, aimed at trading within one day.
In this article, you will learn what scalping and day trading is, as well as what their differences and features are. In the end, you will learn what you need to take into consideration to understand which trading strategy is right for you.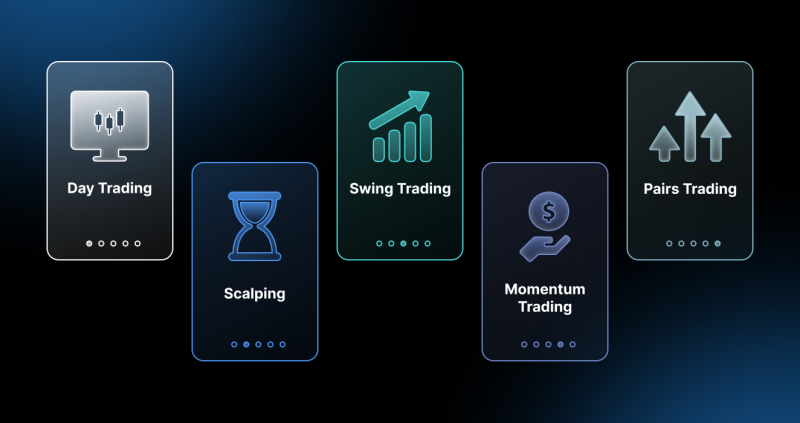 What is Scalping?
Essentially, scalping is a trading strategy that involves a large number of trades in a short period of time. Professionals can make more than a thousand deals a day, earning on minimal instrument price changes. There is much debate about the advantages and disadvantages of this trading style to this day. However, it is undeniable that scalping is very popular among both beginners and more experienced traders. It is also worth noting that a volatile market is not a tragedy for scalp traders. On the contrary, it is an opportunity to get additional income, and the proof of it is the fact that experienced scalpers are able to make thousands of percent of profit in one trading session. It demonstrates that scalper's success practically does not depend on the current trend. He gets additional profit, while a medium-term investor carries out a painstaking analysis, determining the market trend.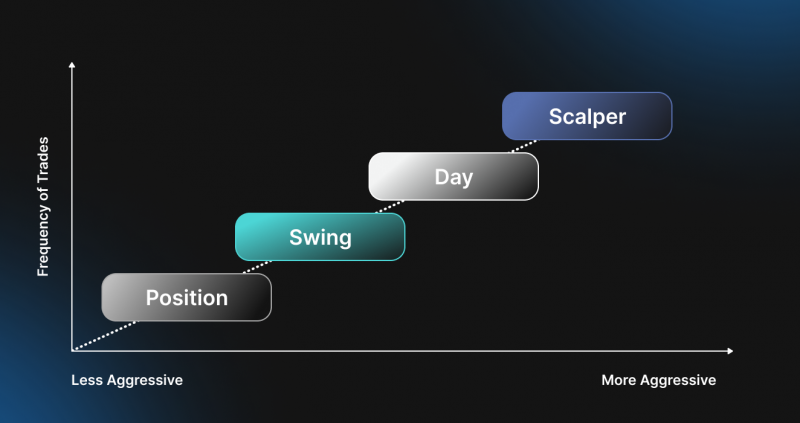 To make profit from micro movements, the liquid market is the most important requirement, so often many experienced scalpers prefer derivatives (such as futures and options) to spot trading mainly due to the fact that the futures market has the possibility to trade with higher leverage. Nevertheless, the liquidity of some financial instruments of the spot market is quite high, which is why some active scalpers use stocks as well.
In spite of the fact that many scalpers have settled down in the stock market, this type of trading style is most common among the players of the Forex market, which is the most liquid round-the-clock marketplace. That is where the rules of classic scalping were invented, which imply trading on all micro-movements exceeding double spread and commission expenses, exiting position at the slightest trend reversal, as well as the habit of closing all positions overnight to fix profit at the end of the day. Closing positions overnight ensures a player against a morning gap and allows him to sleep well at night, not thinking about the result of trading during the night.
Speed is another important factor for scalpers as much as liquidity; that is why the choice of broker is crucial. Scalper constantly analyzes supply and demand in the order book, as well as instrument price charts, and makes decisions based on this data, so a broker must provide quick access to the required amount of information for the analysis: prices, news, foreign index charts, signals, statistics, and so on. So as a consequence, for fast scalping trades, an intermediary with an unloaded server is required, so that at the right moment, your request is not waiting for its turn for some decisive seconds.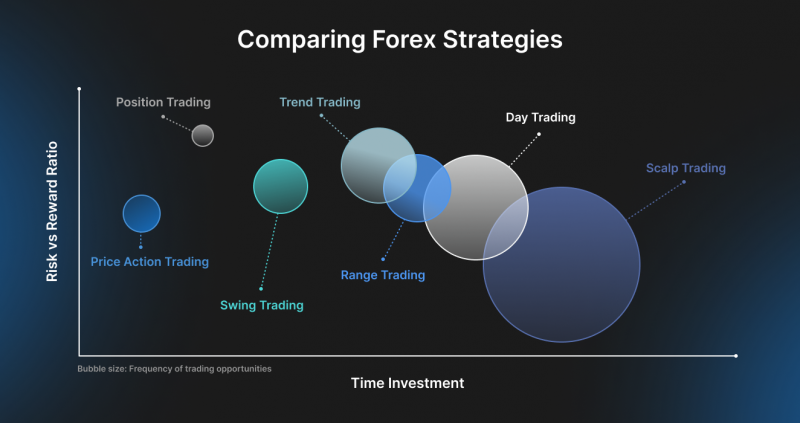 KEY TAKEAWAYS
1.
Scalping is a modern trading style that involves taking profits from the small price movements within a large number of trades.
2.
The scalping strategy can be successfully applied in any type of market, but it is most useful in markets with high volatility.
3.
Using scalping as a trading style, it is necessary to have a reliable and fast broker and systematically analyze the market using available analysis tools.
What is Day Trading?
Day trading (or intraday trading) is a trading style that consists of several different styles. It can be scalping, which consists of the high frequency of entering and exiting trades, or range trading (swing trading), where positions can be opened throughout the day in order to profit from fluctuations in the price of an asset.
Day trading refers to short-term speculative trading. Open positions are seldom (almost never) held overnight or on weekends or holidays. Positions are open during the day and closed by the end of the day, not left open overnight. In day trading, you can mostly use small timeframes, 30 minutes or less. It is impossible to trade on a daily or even a 4-hour timeframe here.
The concept of day trading pursues short-term trends and short-term price changes during the trading session. If we talk about the stock market, it is mainly the European trading session; it accounts for most of the trading volume. The second half of the European session begins trading in America, but it only overlaps for a few hours until the major European exchanges are closed.
FAST FACT
1.
Day trading is a type of trading consisting of different trading styles. It can be position trading, scalping, which consists of the high frequency of entering and exiting trades, or range trading (swing trading), where positions can be opened throughout the day.
Some day traders trade only with the trend (this style is best suited for inexperienced traders), while others trade in a range in both directions, taking advantage of price swings in a channel between support and resistance levels to profit. There are also highly skilled traders and some very inexperienced traders who play against the market (counter-trend trading). While experienced market players can profit from such high-risk trading, beginners can lose their entire deposits. Beginner traders make losses by trading against the trend, not knowing that the trend is still strong and much more likely to continue than reverse. Professional traders trade counter-trends based on years of experience and modern analytical methods.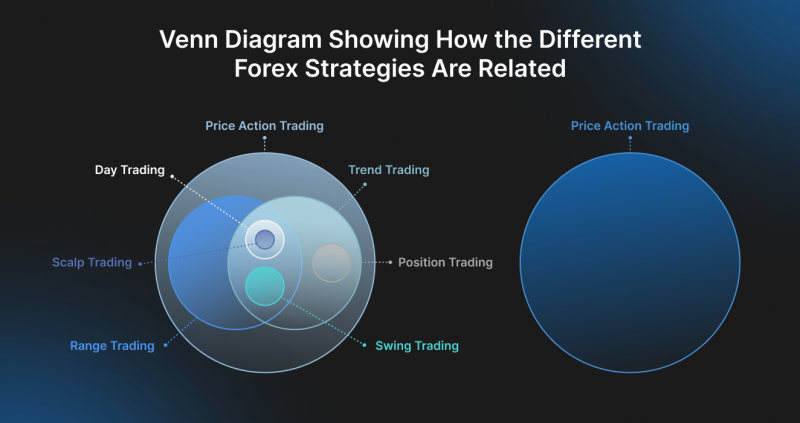 Scalping vs Day Trading: Which Strategy Should You Use?
Scalping vs day trading – which strategy is better and brings more income? Now that you know what scalping and day trading are all about, it's time to look at the aspects that can help to answer that question and allow you to determine which of these trading strategies is right for you.
Scalping is a multi-frequency trading of financial assets on small timeframes, which involves continuous analysis of the market situation to assess the opportunities for profit. If you have a lot of time and you are ready to thoroughly study technical analysis, which is mainly used in this trading strategy, then this will be your ideal option.
One of the significant advantages of scalping is that this method provides an opportunity to make a decent profit in a volatile market, among which the most famous is the cryptocurrency market. In addition, this trading strategy involves relatively low risk as the scalper implements a very modest deposit and jumps out of positions at the slightest fluctuations. Generally speaking, it does not care about the direction of price movement; it only cares about the frequency of its fluctuations.
There are several scalping strategies that have several subtypes which have their own features.
1. Impulse Scalping
The concept of impulse scalping refers to the presence of an initial impulse that is responsible for moving the exchange quotes. This can be news concerning the economy or politics, a public statement, etc. Essentially, impulse scalping involves an event or external force that provides sufficient impulse for a price to move. There may also be an impulse to exchange in another country in response to changes in the market in one specific country. As a result, this type of scalping requires consideration of the economic agenda and observation of other market quotes.
2. Scalping with the Order Book
The use of the order book is considered a classic method. This method does not require charts, indicators, or other tools, as opposed to the other method above. In order to trade, the day trader uses only the order book. As a reminder, the market depth is a table available at any exchange where orders to buy and sell the selected asset are displayed.
Day trading suits you if you don't like holding long positions and want to know your results every day. You must have enough free time to analyze the market before a trade is opened. You should follow the news and you should have information about their release at the beginning of the day.
There are several advantages of day trading, such as using considerable volumes when completing transactions, hedging, and opening several positions by using different instruments. In this case, strict stop orders are usually required. Consequently, even a few profitable transactions each day can lead to a considerable profit (or loss if the day trader does not have a clear trading strategy or is inexperienced). This is the crucial discrepancy between scalping and intraday trading since many positions are closed with a small profit or loss. It's believed by some day traders that stable profits can only be gained by closing a large number of deals during a trading session. There is some truth in that statement as the law of large numbers applies to long time periods and a large number of trading transactions.
Conclusion
Scalping vs day trading – the question that worries most novice traders. They are one of the most popular trading strategies, which on the one hand, have their advantages and disadvantages, and on the other hand, when honed to a high level of skill in practice can bring substantial gains in both the short and long term. Every trader is individual in his own interests on the market, and pursuing his own aims, he can try different trading strategies and make a decision which suits him better by experimenting while keeping in mind the risks.