Understanding GameFi – Future Of The Gaming Landscape
Articles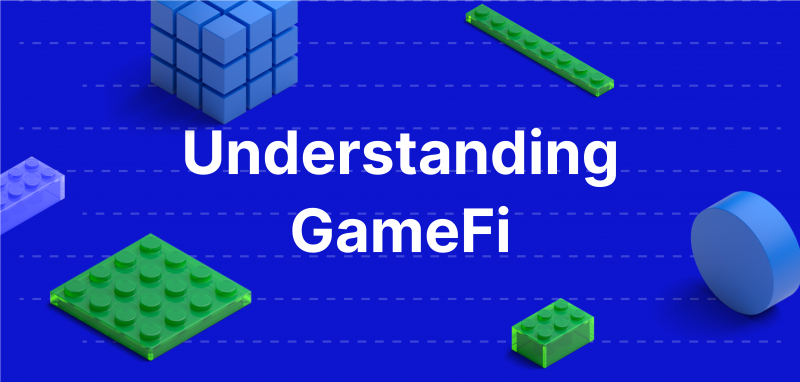 The video gaming industry has become one of the largest markets globally. With its young but storied history of progression and innovation, the video game market has evolved repeatedly. The invention of blockchain and cryptocurrencies has created yet another fascinating niche in this market – GameFi and P2E games.
Today, we will explore the history, significance, future implications, and some risks related to GameFi. Will this fledgling industry find its footing or join the ranks of industries that were meant to be? Let's explore. 
Key Takeaways
GameFi is the latest disruption in the video game industry, combining video games with the blockchain methodology.

GameFi offers unique opportunities to create an in-game economy that will be dictated by the players. 

GameFi also presents unprecedented ownership capabilities to users, letting them own digital assets outside of the virtual world. 

Despite its innovative qualities, GameFi has a long way to go, as it lacks in comparison to other gaming industries.
The Brief History of Video Game Innovations
Before exploring the nature and inner workings of the GameFi sector, it is important to put this niche in the larger context of the gaming landscape. Everything started with the arcade machines back in the 1970s and 80s. You had to insert a coin into the machine and play your favourite game back then. As arcade machines became more popular worldwide, several companies like Nintendo and Sony decided to create an entirely new market, introducing home consoles.
Now, individuals can finally own their favourite games and play them conveniently. The invention of home consoles opened the gates to a whole new industry, paving the way for numerous game developers, publishers and other companies to create a $217 billion market!

However, the home console revolution was not the only watershed moment for video games, as this young industry witnessed another disruption with smartphones. The introduction of the groundbreaking iPhone 3 showcased that smartphones wouldn't just run a simple snake game anymore. Now, smartphones can run complex video games with detailed visuals and varied gameplay.
However, due to the more casual nature of the smartphone gaming audience, mobile game developers came up with a Freemium structure of payments. This means most mobile games are free initially but require purchases after a couple of in-game levels have passed. Thus, the mobile gaming market became a force to be reckoned with, reaching a separate market size of $119 billion in 2021.
Digital globalisation birthed another giant sector in the video game market – the online gaming niche. From the late 1990s to the early 2000s, online games slowly gained popularity thanks to the exponential increase in internet accessibility. Games like Counter-strike and Warcraft created an entirely new genre, gamifying the social aspects of everyday life. Today, the online gaming ecosystem is one of the largest industries globally.
What is GameFi?
The term GameFi is a fairly fresh one, introduced in 2020. It represents the concept of gamification in the financial and blockchain industries. Play-to-earn games are a similar concept, often used interchangeably with GameFi. However, P2E represents a different concept of earning passive income or other tangible rewards from playing video games. Both concepts have been designed to increase user engagement and unlock a new level in the video game landscape – letting customers have fun while setting themselves up for monetary rewards.
Thus, GameFi is the latest disruption in the busy history of video games. Where home consoles disrupted game ownership, and mobile games paved the way for casual gaming and freemiums, GameFi has promised to merge having fun with the opportunity to earn real-life monetary rewards.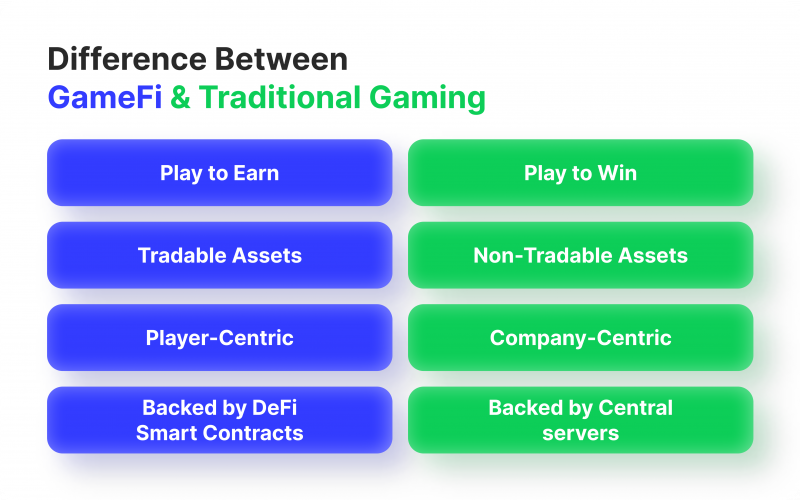 GameFi also iterates on the ownership formula in video games. Unlike traditional gaming, GameFi offers a structure where the games are free to play, but players can own in-game items exclusively. The ownership aspect goes beyond the isolated universe of a particular game, as players outside of the virtual worlds legally own the in-game items. 
In essence, GameFi doesn't change video games' style, genre or structure; it merely attempts to fuse games into other global industries, like finance, crypto and the decentralised internet. GameFi is also a great way to engage with audiences, as companies can convert various activities into literal video games, letting their users have fun doing activities that they would otherwise find dull.
Several large banks and financial institutions, like PayPal and Monobank, have implemented GameFi principles to increase user engagement with high levels of success. While GameFi's popularity is currently tied to the blockchain industry, the underlying concept of mixing business with entertainment has strong potential across numerous sectors. After all, video games and games, in general, have shown that they are the best way to engage with customers and convince them to stay active beyond the initial interaction.
How Does GameFi Work in Practice? 
After exploring the genesis and nature of GameFi, let's dive into how it works in practice. The most popular GameFi Project to date is Axie Infinity, developed by Sky Mavis studio. Axie Infinity followed the blueprint of Pokemon, one of the most popular gaming franchises in history. Much like Pokemon, Axie Infinity has creatively designed creatures with unique powers. Players can acquire these creatures on their roster. 
However, unlike Pokemon, Axie Infinity beasts are exclusively owned by players. Thus, they can purchase, sell or hold these creatures, much like crypto coins or other digital assets on the market. Players can also breed and grow their animals to make them more valuable on the open market. Additionally, players can just play the Axie Infinity game regularly to receive daily or weekly rewards for their efforts.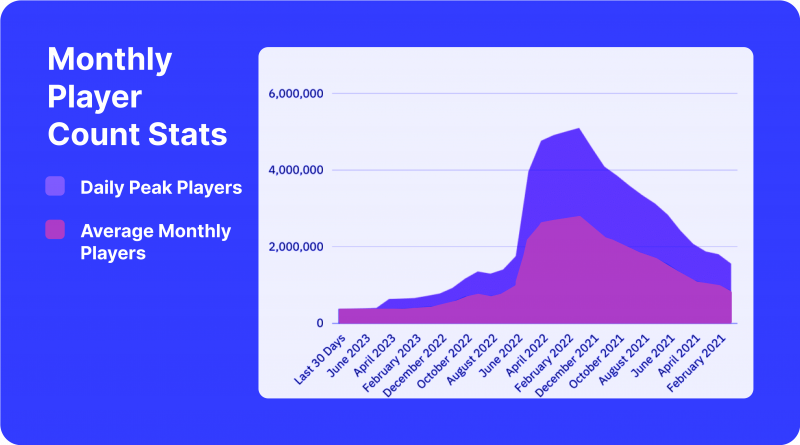 Active participation directly translates into more rewards. However, it is essential to note that prizes are not guaranteed in Axie Infinity. The supply and demand of passive income, tokens and other rewards depends on the active market dynamics. The awards will be distributed to more players if the particular in-game activity becomes saturated. Therefore, a single player might receive fewer or the same rewards in longer intervals.
So, suppose you have just opened an Axie Infinity account and started playing avidly. To earn rewards, you can approach the game in two parts – engage in the open marketplace for Axie creatures or simply play the game actively to progress, level up and earn passive income. That's it! GameFi expects gaming enthusiasts to do what they love – engage with the fascinating digital worlds and receive tangible benefits simultaneously.
What GameFi Means for Finance, Crypto and Gaming 
Due to its colossal promise and strong core idea, the GameFi market has hit an impressive market cap of $55.8 Billion. So far, that figure is entirely justified for the video game enthusiasts. After all, video game fans enjoy their favourite games with an additional layer of profitability. Simply put, that's a win-win for gamers, right? 
But how about the second half of GameFi, the developers, publishers and companies residing in finance, crypto and the gaming landscape? What do they get from all this? The answer here can be broken down into several aspects – increased popularity and engagement, thriving economy and, in the case of crypto companies, gamified block validation.
First, the immediately noticeable benefit of gamification is the astronomical increase in user engagement. Gamified platforms have shown tremendous growth in user engagement thanks to immediate and tangible rewards provided to new customers. Additionally, word-of-mouth popularity gets the job done as well. After all, the word gets around quickly if a new and lucrative GameFi project enters the scene.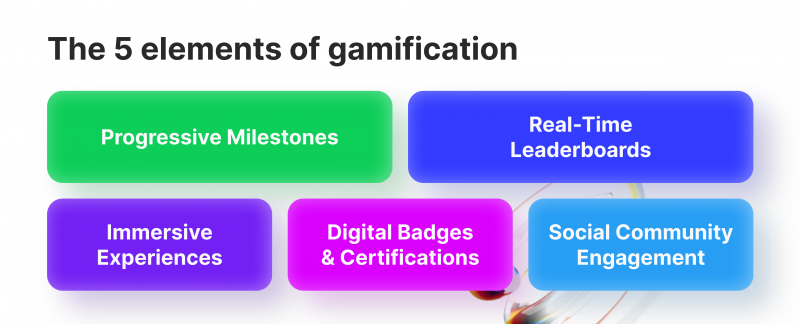 Secondly, companies implementing GameFi projects within their platforms can create new economies and receive huge profits through commission charges and service fees. For example, Axie Infinity enjoys an active base of more than 300,000 players, with an average of 100,000 monthly sales. For Axie's developers, more than 100,000 commission charges and service fees flow from the open market. Here, we observe the free-flowing market in action, creating wealth for all parties involved through the sheer activity of participants.
Finally, the most technical benefit of GameFi projects is participating in the block validation process of various blockchain networks. It is no secret that the validation procedure is quite a chore on most blockchain platforms. While becoming a validator has lucrative benefits, the demand is almost always more than the supply. 
GameFi projects make the staking process especially fun and lucrative for network participants, turning the crypto staking into an activity within a fascinating virtual world. This way, network users can enjoy video games and become investors simultaneously. Plus, gamification dramatically simplifies the entire staking process, increasing user adoption.
How and Why You Should Gamify Your Company Offerings
So, after all the discussions around the concept, importance and benefits of GameFi, let's explore a specific example of creating your very own GameFi project. While GameFi products are often synonymous with DeFi and blockchain, other industries can also craft and benefit from GameFi.
So, imagine you have set out to create a GameFi project. The first question is, what do you get in return? As a company, you can create a sprawling audience of video game enthusiasts and lead them to your other business or finance products. For example, PayPal has managed to implement various GameFi aspects to make their financial products more engaging for everyday users. Additionally, you have the potential to develop a marketplace of in-game assets freely traded across your native platform.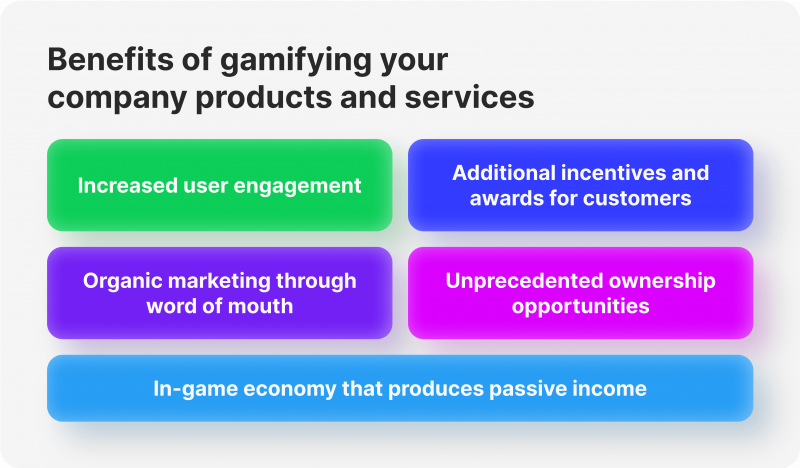 In this case, your company will receive lucrative commission fees from providing an open marketplace for in-game traders. Finally, your company can transform otherwise mundane commercial offerings into fun activities. The "Paypal.me" function is one of the most notable gamification examples, letting users create their avatars and swiftly exchange funds between profiles.
Finally, your GameFi project will have a unique benefit compared to any other gaming product in the industry. Your player base will get to own their in-game assets inside and outside the game exclusively. Thanks to the decentralised technology, these in-game assets will not be accessible to anyone, creating an unrivalled sense of ownership and exclusivity in the gaming landscape.
Thus, crafting a GameFi project has numerous benefits in popularising your existing product offerings or on its own terms as a separate product. However, remember that developing a GameFi project is another can of beans. It takes substantial resources, experienced developers and a whole lot of time to develop a fully-fledged GameFi product.
The Risks of GameFi and P2E 
Thus far, we have only praised GameFi and P2E as game-changing concepts for numerous industries, including finance, crypto and video games. But if GameFi is such a disruptor, why isn't it one of the biggest gaming sectors in the world? Well, it's time to discuss some risks and downsides of this novel yet flawed idea.

Cybersecurity and Fraud Concerns
GameFi projects, not unlike the rest of the crypto industry, have experienced several major cases of fraud, asset displacement and cybercrime. Most notably, malicious attackers have stolen more than 170,000 ETH from Axie Infinity, leading to platform-wide losses of $620 Million. Several other cases have been reported across the GameFi sector, indicating an apparent security problem. 
While the blockchain gaming networks are tightly secured, the GameFi platforms often have unidentified gaps in their cyber armour. Sometimes, it's the connecting bridges; sometimes, it's the net code of the games themselves. Naturally, security concerns have severely limited the popularity and adoption of GameFi, as investors and game enthusiasts have grown increasingly sceptical about this sector.
Increasingly Stringent Regulations
Another sign of trouble is the increase of regulation in the entire crypto landscape. GameFi projects could bear the brunt of the stringent regulatory approach, as numerous governments have decided to consider them as gambling activities. If this trend continues, GameFi projects might come up against the strictest regulation of any industry, as the gambling sector is one of the more problematic areas for governments.
Quality of The Final Products
Finally, GameFi is far behind other gaming sectors' quality and overall content value. Currently, most GameFi projects prioritise passive income and reward incentives over designing a high-quality gaming experience that rivals any other video game niche. Even the mobile gaming industry, considered a lower-quality and highly casual niche, is far ahead of the GameFi market in every important metric.
From gameplay, visuals and replayability to character design and storytelling, GameFi has little to offer, even for the casual gaming audience. As of 2023, blockchain games have yet to present anything that goes beyond the play-to-earn incentives to the gaming community.
This is partially because most high-profile game developers have not experimented with blockchain technology yet, leaving the entire industry in the hands of newcomers. So, if the reward incentives become unstable, which they frequently do, GameFi projects won't have much to offer in order to retain their audiences.
Final Thoughts 
GameFi and P2E concepts are tremendously promising fields, offering a new format to combine fun and business under the same roof. Thus, with the right conditions and proper execution, GameFi could become the driving force of blockchain innovations and the gateway toward the decentralised internet.
However, the unfortunate reality and misleading trends have dramatically hampered the growth of blockchain-based games. Nevertheless, the strong core idea of GameFi persists, and it will be fascinating to see if this promising industry manages to jump over the current hurdles and take us to the promised land.