Web3 & Metaverse: What is it and How Does it Work?
Articles
July 13, 2022
Upd on July 7, 2023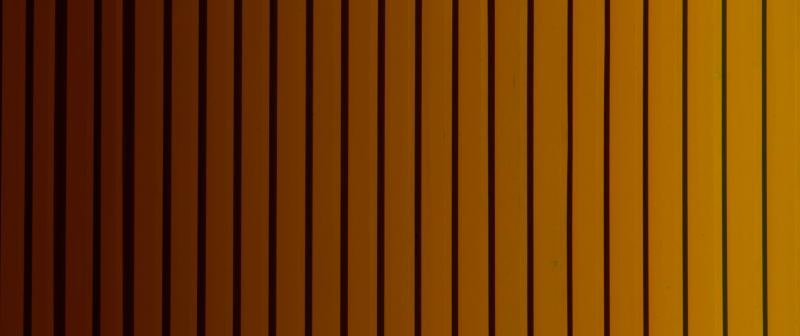 Thanks to modern technologies, such as cryptocurrencies, NFTs, blockchain, and others constantly developing worldwide, investors and enterprises are looking for new opportunities to gain new profits and enlarge their clientele. Blockchain technology is revolutionary, and it has given us several attractive instruments.
In this article, we will explain what web 3.0 is and how does the metaverse work. Then, we will talk about the few most popular projects in both web 3.0 and metaverse, as well as their future outlook, which is one of the most discussed topics in the crypto community.
Web 3.0
First of all, let's take a look at yet another buzzword popping up in the info field every day and find out what web 3.0 is.
Web 3.0 is the next generation in the history of the internet. This concept definitely has the potential to be as revolutionary as web 2.0 was back in the day. Web 3.0 is based on the fundamental ideals of decentralization, transparency, and increased client usability.
Such a concept has a fascinating history. Tim Berners-Lee elaborated on several essential principles in the nineties on which this concept is based.
The first one is decentralization, when no central authority is required to put anything on the web, meaning there is no centralized control hub. Hence, there is no single center that controls operations. That would lead to freedom, no censorship, and no monitoring.
The transparent design means that instead of code written by a small group of experts, it is developed in complete transparency for everyone, encouraging engagement and experiments.
In a 2001 paper, Berners-Lee discussed the concept of what he referred to as the Semantic Web.
Web 3.0 has progressed well beyond the original notion of the Semantic Web from 2001 due to the high cost and difficulty of converting human language into a format that computers can understand. Therefore, Web 2.0 has already changed significantly over the last two decades.
We can all see that modern web 2.0's involvement, social networking, and user-generated content have developed significantly over the previous 20 years.
Decentralization, availability and transparency, AI, fast connection, and accessibility are the key features that define web 3.0.
Below you can find brief explanations:
Decentralization: This is the main principle of web 3.0. Systems in web 2.0 use HTTPS in the format of unique web pages to retrieve information that is stored in a fixed location, often on a central server. With web 3.0, data may be retrieved from multiple locations concurrently. At the moment, there are vast datasets maintained by internet powerhouses like Meta (ex-Facebook), Google, Microsoft, and others, giving people less power and less freedom. This is what web 3.0 is looking to eliminate.
With web 3.0, users will be able to sell data created by widely divergent and more sophisticated computing resources via mobile phones, computers, and software over decentralized data networks, guaranteeing that consumers maintain ownership rights.
Availability and transparency: Web 3.0 users will have the opportunity to engage directly without passing verification via a third party. Also, in addition to being decentralized, the network will be built on open-source software. It means that anyone can participate without authorization from a governing body. Consequently, web 3.0 apps will operate on blockchain technology, decentralized peer-to-peer networks, or decentralized apps, also known as dApps.
Artificial intelligence (AI): Through technologies based on Semantic Web ideas and natural language processing, machines in web 3.0 will be able to interpret information in the same way that people do. In web 3.0, there will be a form of artificial intelligence (AI) that employs sophisticated algorithms to simulate how people learn, regularly enhancing its reliability. These tools will help clients deliver faster and more valuable results in various fields, such as medical research, compared to the current methods.
Connectivity and ubiquity: With web 3.0, material and content are increasingly connected and accessible through different apps and a rising number of daily objects linked to the web. One of the widely known concepts is the Internet of Things.
What is a metaverse?
Metaverse is a modern term used to describe one of the web 3.0 concepts. Building a future internet that is not controlled by a single company is the central concept of how the metaverse works. As a projected component of the future internet, the metaverse must provide a virtual space that allows users to enter the "digital realm." Such projects are expected to become more popular as the internet evolves.
Diving further, the term metaverse refers to both current and future merged digital platforms, focusing on virtual reality technologies. These platforms were widely regarded as the "next wave" of the internet. They are considered to have great economic and financial potential by the IT sector and other businesses. Goldman Sachs considers the metaverse to be an $8 trillion opportunity. Numerous representatives in banks and other institutions see massive opportunities in how a metaverse works; therefore, they see huge investment potential in it.
As a result, corporations are now creating their own metaverses in order to deliver more accurate and detailed digital experiences. The technology has various potential uses, from immersive 3D interface platforms that may increase cohesion to platforms for remote teamwork.
Setting up and modifying personas to represent themselves is another feature of how a metaverse works. While enjoying the adventure, you can connect with your friends and virtually construct new communities that share similar interests. Money is the basis of every functional society; therefore, the metaverse must have a payment system. Users' digital currency is used to purchase clothing, weaponry, shields, and various other products in video games. Users may also use a VR headset to travel across the metaverse for leisure and much more.
Even though the metaverse attracts new customers due to the way it works, there are several issues. By combining the online environment with the metaverse, consumers may be influenced by biased material and social media engagement tactics, which may amplify the effects of the online environment. Many experts started questioning the utopia of technology that many corporations promise, claiming that a metaverse may be a haven from labor exploitation, intolerance, and discrimination.
According to marketing professor Andreas Kaplan, who has studied Second Life participants, the metaverse could have a broad adverse social influence given its highly addictive potential.
Now, when you know what web3 is and how metaverse works, it is time to check out the most popular projects that are focusing on these modern concepts.
Libre DeFi
There is no limit to how much we can accomplish with DeFi nowadays, and Libre DeFi is a significant part of it all. Token trading, yield farming, and stablecoins are some of the available features on the libredefi.io platform. The number of providers available to users in Web3 and beyond will only expand, and LibreDeFi is keen to stay up.
As part of its DeFi ecosystem, the business intends to deliver NFT boosts and a Play-2-Earn gaming experience (P2E). This implies that LibreDeFi will gain traction in the DeFi field as it progresses into the next stage of development.
Solana
Ethereum is perhaps one of the most prominent web 3.0 crypto assets to acquire. However, there is no assurance that Ethereum will maintain its supremacy, which is why investing in Solana seems to be a good idea.
Solana, in its most basic version, provides all of the same features as Ethereum, including decentralized transactions, smart contracts, and compatibility for third-party web 3.0 dApps. Furthermore, in terms of technology, Solana outperforms Ethereum by a wide margin. This includes vital parameters like speed, pricing, and scalability.
Basic Attention Token (BAT)
Digital marketing is another industry that many market experts feel will be transformed by the web 3.0 environment. When people are exploring their favorite websites on a daily basis, internet users are literally spammed with ads, many of which are totally unnecessary to our needs and desires.
Furthermore, while marketing organizations pay websites to present their adverts, neither of the income is passed on to consumers who see the information. This is where Basic Attention Token hopes to make a difference. This top-rated initiative allows members to pay crypto currencies for advertisements using Brave Browser.
Meta (ex-Facebook)
As its brand name already indicates, Meta Platforms claim that they wish to be active in establishing their digital reality. According to Meta Platforms, comprehensive and attractive metaverse experiences will definitely change how people interact online in the digital sphere in the upcoming years. Immersive VR experiences, according to Meta CEO, Mark Zuckerberg, will impact the way of online interaction between people in the near future, and he predicts that at least a seventh of the world's population will participate in it. This implies that equipment such as VR headsets and other smart gadgets will be widely used.
Ferrari
Ferrari, the Italian luxury automobile manufacturer, surprised the community when it announced a collaboration with the popular video game Fortnite. Ferrari debuted the model 296 GTB in July 2021, and the Fortnite community was the first to test it out.
The partnership features an accurate and extensive replica of the 296 GTB, heightening the excitement for its real-life release. Following its success in the gaming industry, Ferrari is getting ready to research the metaverse even further and develop a community of vehicle enthusiasts.
Adidas
With the introduction of clothing companies, buying across the metaverse became part of the daily routine. Adidas is one of the biggest fashion brands in the world that decided to extend its market and bid for unique and collaborative items on a platform known as OpenSea, to entice consumers with one-of-a-kind assets and encourage them to seek originality and uniqueness via style.
Meanwhile, well-known NFT collections like the Bored Ape Yacht Club (BAYC) worked with Adidas to promote Adidas Originals to the frontline of the NFT community.
Potential of web 3.0 & metaverse
Web 3.0 is still in its early phases; therefore, visions of the next-generation internet vary significantly. Blockchain technology will transform the internet only if it is easy to use.
Web 2.0 arose as a result of the fact that people no longer needed technological abilities to deliver content. Websites make it simple and easy for users to submit and share ideas, films, and more.
When it comes to the world's most popular web 3.0 digital wallet, MetaMask, the UI requires a great deal of development. Connecting a network like Binance Smart Chain to MetaMask, for instance, should be as simple as clicking a button. However, as of now, it involves the manual operation of URLs and numerical procedures, which not everyone can undertake.
Web 3.0's future benefits are exciting, suggesting that consumers would have greater control of the data and confidentiality. Indeed, there are certain drawbacks, but there is no such thing as an "ideal internet." All internet versions, whether Web 1.0 or 2.0, have advantages and disadvantages. What web 3.0 is going to deliver will be no different; it will still have its flaws. We can only assume that the 3rd era of the internet will be a significant improvement over its predecessor.
What are the predictions of the metaverse?
When it comes to the metaverse, it certainly offers lucrative opportunities. There are still a lot of concepts in the early stages, and designers are inspired to explore completely new ideas. The industry is now more inclined to test various projects that have the potential to be successful digital breakthroughs.
By erasing the barriers between the real and virtual worlds, companies from various sectors may target different audiences and provide individualized customer engagements.
Organizations will need to invest capital and effort in sophisticated software to explore metaverse marketing. The metaverse will continue to evolve, forcing firms to employ new marketing techniques and compete for the newest technology.
To conclude, the metaverse concept is still fresh and unexplored, but corporations view it as an opportunity to bring new business opportunities. The metaverse has a bright future with a marketing strategy centered on the connections of gaming, entertainment, sport, and much more.