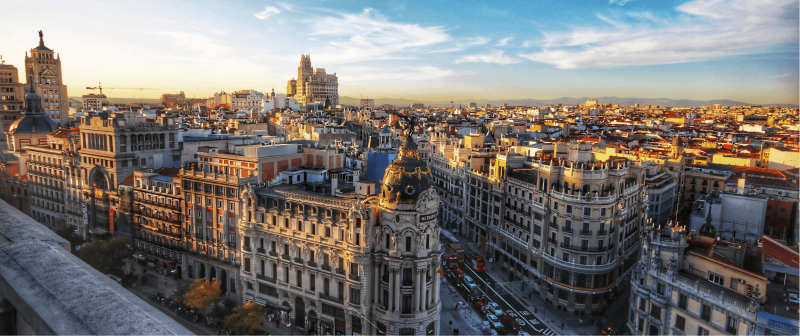 B2Broker and B2BinPay Prepare to Participate in the EU Blockchain Convention 2023
We are thrilled to announce that B2Broker and B2BinPay teams will be participating in the European Blockchain Convention 2023 in Barcelona, Spain! This event is renowned as the most influential blockchain expo in Europe and will run from February 15th to 17th. The convention will be an outstanding platform for both B2Broker and B2BinPay to demonstrate the newest products and services to potential clients and partners in attendance.
About EU Blockchain Convention
The European Blockchain Convention is an annual event that aims to bring together the top professionals from the industry to explore innovative ideas and advancements in blockchain technology. This year, EBC2023 will be taking place in Hyatt Regency Barcelona – a luxurious 5-star hotel located in the city's vibrant business and financial district.
Attracting 2,500+ attendees and featuring over 200 speakers, this three-day event will explore the latest advancements in blockchain, cryptocurrency, DeFi, NFTs, and Web3 sectors. Startups, investors, developers, and corporate professionals alike will gather to discuss how these technologies are revolutionizing our world. Attendees can expect panels, keynotes, workshops, and fireside chats on a range of topics throughout the event.
Our Speakers
On February 16 at 12:40 Chief Dealing Officer John Murillo will be giving a keynote speech titled "Crypto liquidity aggregation. How it works from the inside". The presentation promises to provide deep insight into the inner workings of liquidity aggregation, making it a must-attend for anyone interested in the cryptocurrency market.
About Us
As the premier provider of liquidity and technological solutions for both Forex and crypto markets, B2Broker offers an array of products and services, from brokerage software and white-label platforms to Tier-1 liquidity for a plethora of financial markets. Our reliable services have been recognized by our esteemed clientele of institutional investors, banks, hedge funds, and professional managers alike. Come meet our teams, if you would like to learn more about what B2Broker and B2BinPay have to offer!
Secure your spot now and join us for a remarkable experience at EU Blockchain Convention 2023! See you there!