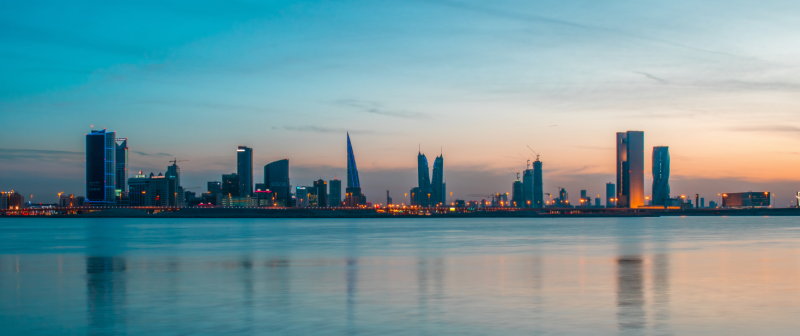 B2Broker to Showcase Solutions at Fintech & Crypto Summit Bahrain
B2Broker and B2BinPay are thrilled to be attending the prestigious Fintech & Crypto Summit Bahrain, taking place in Manama, Bahrein, on February 15th-16th! Our team is looking forward to unveiling innovative products, connecting with crypto and fintech industry movers and shakers, and learning about the latest trends in the crypto space!
About Fintech & Crypto Summit Bahrain
Fintech & Crypto Summit Bahrain is a key component of Bahrain's goal to become a regional hub for cryptocurrency and financial technology in the Middle East. Taking place at the Crowne Plaza Manama Hotel, the two-day event will offer attendees a comprehensive understanding of blockchain culture, cryptocurrency and digital payments space, and available investment opportunities.
This event focuses on the intersection of finance, technology, and cryptography, aiming to inspire investors and build awareness about how to become a successful financial tech/crypto entrepreneur. Participants are invited to join the conversation around panel discussions, workshops, and exclusive seminars.
With over 30 leading experts from across the globe in attendance to share their knowledge, the event is an incredible opportunity for those interested in staying ahead of the curve within this rapidly evolving space.
Our Speakers
We are delighted to announce that Alex Tsepaev, B2Broker's Chief Strategy Officer, will be giving a keynote presentation on "How to Grow Your Business With Digital Payments" at the upcoming event. This is sure to be an invaluable insight into the potential of digital payments and how all can use them to reach new heights in their business.
About Us
At B2Broker, we are devoted to providing our clients in the FX and cryptocurrency sectors with top-tier technology, liquidity solutions, and services. Our expansive product portfolio includes software for brokers, liquidity solutions, and white-label platforms – all of which have attracted numerous loyal clients that span from institutional investors to banks, hedge funds, and professional managers. Come visit us at Booth #3 and see what we have to offer – our teams from B2Broker and B2BinPay will be there, ready to share with you our innovative products and services.
Don't miss the opportunity to attend Fintech & Crypto Summit Bahrain – secure your spot by registering today!