B2Broker Website Update: New Pages, Tools, and More!
New Page on Crypto Payments for Merchants
We are excited to announce the launch of our new webpage about crypto processing solution for merchants. We designed this page to provide merchants with information about the benefits of crypto processing and how it can help their business. We believe that crypto processing is a valuable tool for businesses of all sizes and industries, and we are committed to providing merchants with the resources they need to make informed decisions about crypto processing. We hope that this page will be a valuable resource for merchants considering crypto processing for their business.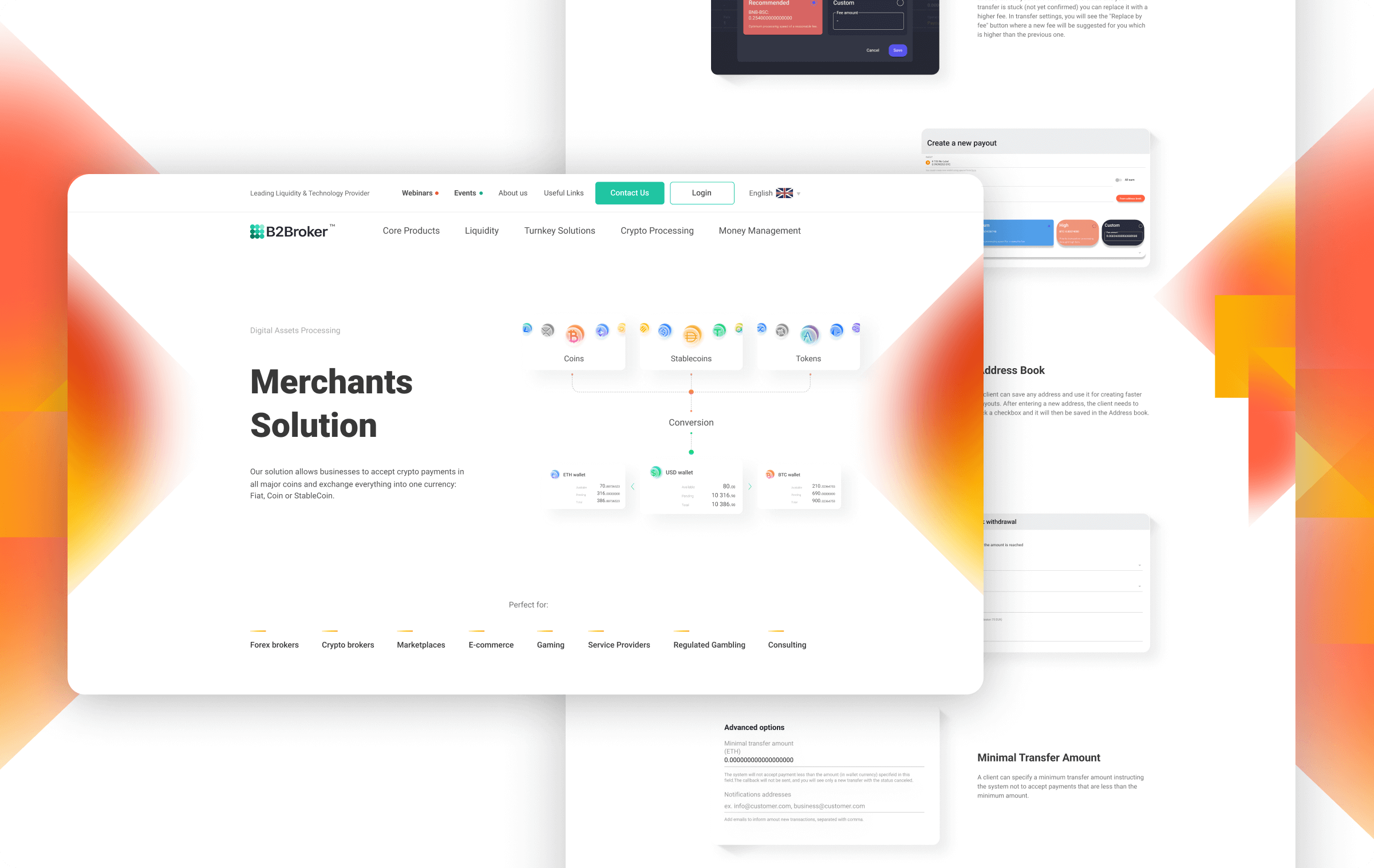 New Page on Enterprise Blockchain Wallet
The following new webpage is about enterprise blockchain wallet. In it, we explain how our solution allows enterprises to receive, store and send virtual currencies as a payment option and describe how it works. Our enterprise blockchain wallet is a safe and easy way for businesses to add crypto processing to their operations. The webpage details how the wallet works and how companies can use it. We also explain how our enterprise blockchain wallet is different from other solutions on the market. The webpage will be a valuable resource for companies considering adding crypto processing to their website.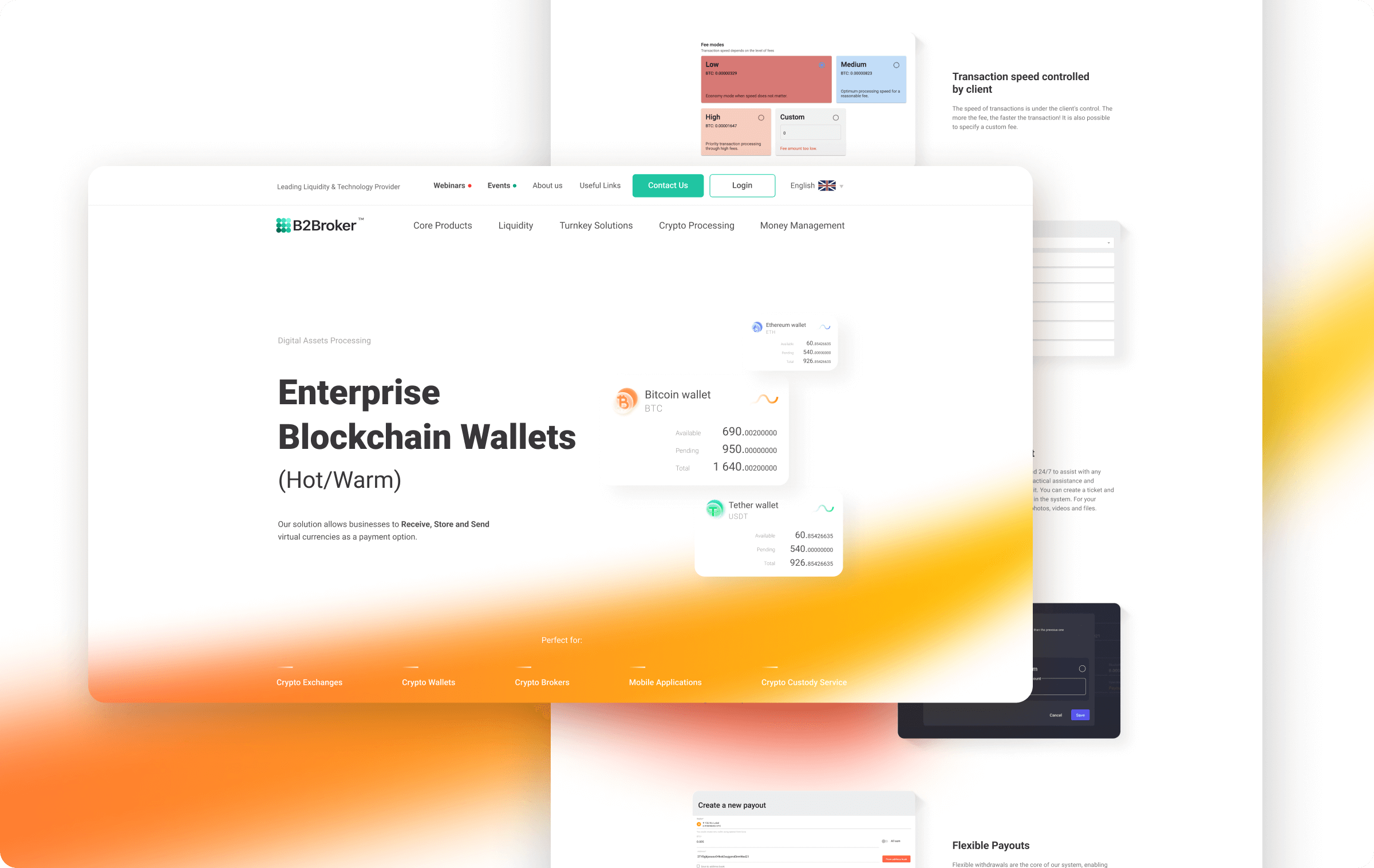 Brand New Method of Caching
B2Broker.com has become five times faster over the past two months. This significant improvement results from our hard work and dedication to providing our users with the best possible experience. We have made many changes to our website infrastructure, including upgrading our servers and optimizing our code, that have resulted in a drastic increase in speed. We will continue to work hard to make our website even faster and more responsive in the future. Thank you for your patience and support as we strive to improve our website.
Bugs Be Gone!
We have fixed many minor bugs on our website. These bugs were causing some pages to load slowly, and we apologize for any inconvenience caused. Our team wants to thank our users for their patience while we worked to resolve these issues. We will continue to work hard to improve the website and provide a better experience for our users. Thank you for being so supportive.
A Fresh Look for a Familiar Website
The website has a new look! Our talented designers have been working hard to create a fresh, modern design that is visually appealing and easy to navigate. In addition to the updated look, we have also made some important functional improvements. We have also reorganized our product categories to make it easier to find what you need. We hope you enjoy the new website!
Blast from the Past: Event Photos
The team has just added fresh photos from the last three events we attended - Crypto Dubai, iFX Expo Dubai and Forex Traders Summit Dubai. You can find them all on our website under the "Events" section. We had a great time at all of these events, and it was great to meet so many fellow crypto and forex enthusiasts. We're already looking forward to attending more events in the future, and we hope to see you there!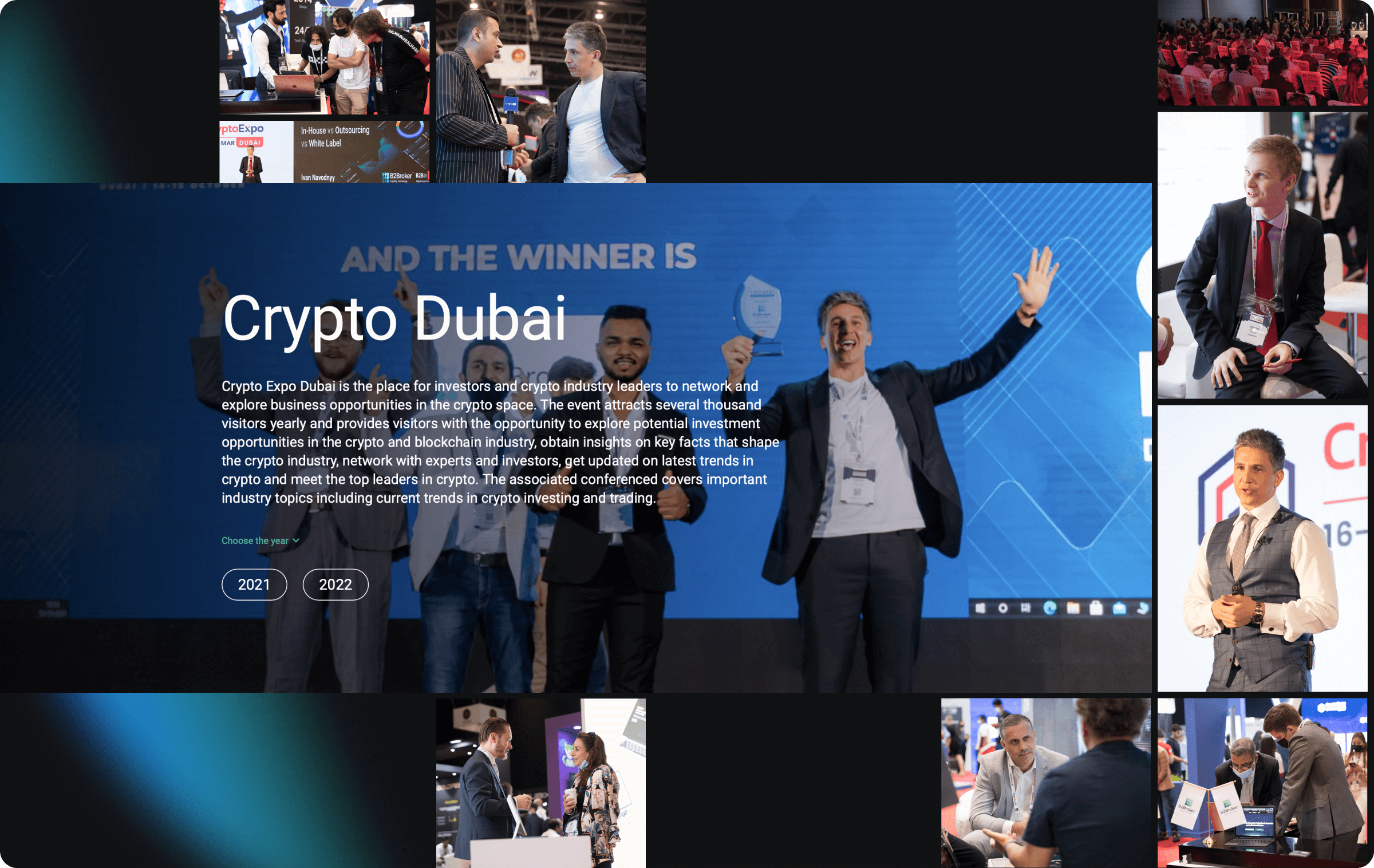 Keep in Touch!
The contacts page has undergone some changes - we've updated the design and made it cleaner and more user-friendly. You can still find all the same information, such as our address, phone number, and email address. We hope that these changes will make it easier for our users to get in touch with us. If you have any questions or feedback, please don't hesitate to reach out.
New Page on Instant Spot Converter
We announce the launch of a new page about Instant Spot Converter. This web interface allows you to exchange crypto/fiat for cryptocurrencies in just a few clicks. It is fully customizable and has a REST API to connect to any exchanges and exchange rate providers. We believe this will be a valuable tool for anyone looking to invest in or trade cryptocurrencies.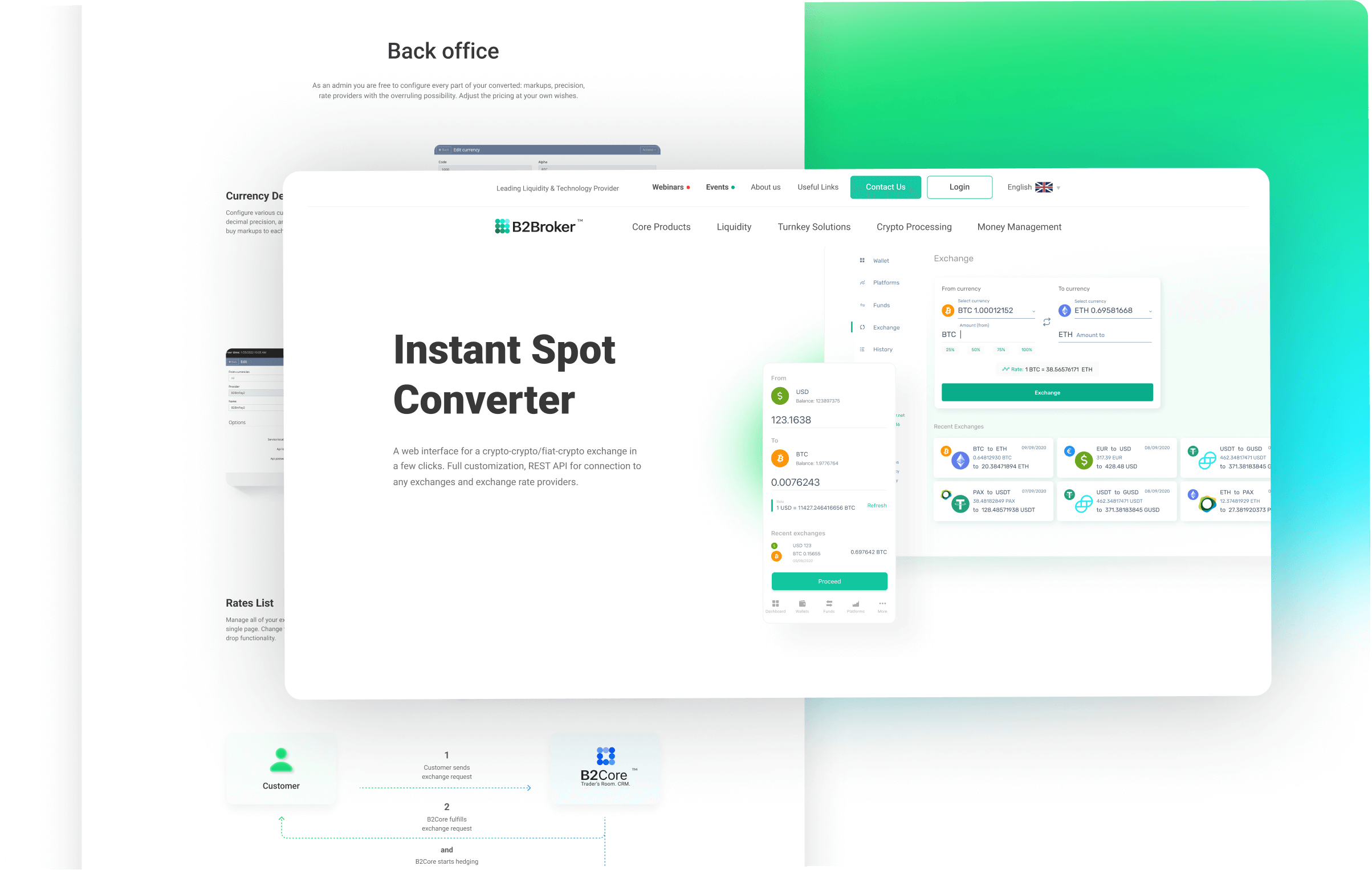 Anchors Away!
The website was optimized and now it can serve more than 650 users at a time. This significant improvement has made the website faster and more responsive. We have also implemented a new caching system that has further increased page load speed. With these upgrades, the website can now provide a better experience for our users.
More Tools for the Global Expansion
We've added a new migration tool for content managers. This tool will make it easier than ever to move website content from one platform to another and publish articles in all required languages. This tool is available now, and we encourage all content managers to take advantage of it.