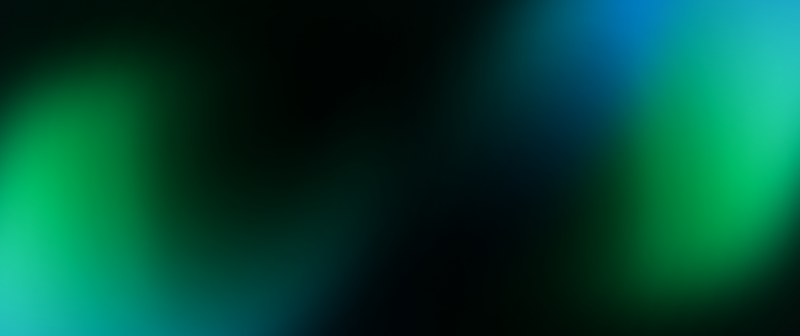 Gainers and Losers - Projects of 2022
Cryptocurrency projects and tokens experienced extreme volatility in 2022, with unfavorable market conditions and crypto winter leading the market to suffer significant losses. However, there were also some major gains among some projects — both in terms of market value and number of users. In this article, we'll take a closer look at the biggest gainers and losers of the year and explore the reasons why these projects experienced such a wide range of success.
Crypto Losers of 2022
At the end of 2021, the crypto market was at nearly its peak, with a total market cap of $2.6 trillion. By the end of 2022, its capitalization decreased more than three times — dropping to $800 billion. In this regard, it is important to understand the severity of the market crash and its impact on the prices of cryptocurrencies.
Terra-Luna
The biggest loser of the year is undoubtedly the Terra stablecoin and its token, Luna.
Stablecoins are a type of cryptocurrency designed to minimize the price volatility typically associated with most standard crypto tokens and coins. To do this, stablecoins attempt to maintain a stable value by pegging their market value to a specific external reference such as the U.S. dollar, gold, or even other types of digital assets.
TerraUSD was a stablecoin that tried to maintain its peg to the U.S. dollar. In contrast to other stablecoins such as Tether (USDT) and USD Coin (USDC), Luna has introduced an algorithmic model whereby the token can be burned in order to 'mint' UST, providing a stabilizing force should the exchange rate move above or below its 1:1 peg with the dollar. When UST is at 0.99, a small amount of LUNA will be burnt, and conversely, when it reaches 1.01, a small amount of UST will be destroyed.
The stablecoin was successfully maintaining its value all the first quarter of the year until May 7th, when the sudden big swap caused an imbalance in the Curve liquidity pool, leading to mass withdrawals of UST tokens from exchanges, which resulted in the stablecoin losing its peg. After that, on May 11th-12th, the Luna token lost 99% of its value and became practically worthless.
Year-on-year, Luna saw a decline of 99.9%, and TerraUSD stablecoin lost 97.5%. This is arguably the largest drop among all crypto projects in the year and one of the biggest shake-offs of the market in 2022.
FTX
Another token that experienced significant losses in 2022 is the FTX token (FTT). FTT is a native token of the cryptocurrency derivatives exchange FTX, a platform that provided futures and leveraged token trading. Since its launch at the end of 2018, FTX has been one of the most successful and fastest-growing trading platforms, becoming the second crypto exchange in terms of volume.
However, in November, a series of revelations sparked a controversy about FTX and its affiliated trading firm Alameda Research. This all led to a rapid decline in FTT market value. In just two days, on November 8th-9th, FTT dropped about 77% — from $22 to $5 — and continued its fall even after.
Year-on-year, FTT lost 99.2% of its value.
Moonbeam
Moonbeam is an Ethereum-compatible smart contract parachain on the Polkadot network, designed to help developers create apps that span multiple blockchains. It replicates Ethereum's Web3 RPC, accounts, keys, subscriptions and logs while also adding features like staking and on-chain governance. Essentially, Moonbeam makes it faster and easier to build decentralized applications that can interact with multiple different blockchains at the same time.
Moonbeam was a promising project launched in 2020, with the price of GLMR — Moonbeam's token — rising to $14.6 in December 2021 following the launch of the Moonbeam protocol on Polkadot. However, during the first half of 2022, due to market conditions and the high competition, its price declined steadily and, as a result, dropped to about $1 in June 2022.
Today's price of GLMR is $0.3. Year-on-year, the project saw a decline of 97.2%.
Crypto Gainers of 2022
Trust Wallet
The most successful project of this year is a crypto wallet Trust Wallet and its token TWT.
Trust Wallet is the most popular hot wallet among crypto users today. It's no wonder since it provides a much wider range of networks (over 65 blockchains) and more features than its competitors.
Trust Wallet, the leading Ethereum wallet provider, experienced a surge in demand towards the end of 2022. Throughout the year, TMT price had been relatively stable at $0.7-$0.5, with a gradual climb as summer drew to a close. When FTX collapsed in November, users began to distance themselves from centralized exchanges due to mistrust, and Trust Wallet's service grew in popularity as users sought safer alternatives. In the span of just two days, the price of TMT more than doubled, rising from $1.04 to $2.26.
Year-on-year, TMT gained 239.7%.
GMX
GMX is a decentralized spot and perpetual exchange that offers traders low swap fees and zero price impact trades. GMX is a unique trading platform in that it allows users to swap spot and perpetual futures with up to 50x leverage without ever having to leave their crypto wallet.
GMX, the native token of the exchange, had a rollercoaster year in 2022, plunging to $13 in June before rising back up to $56 in September. However, its price has skyrocketed since the collapse of FTX, with users increasingly moving to decentralized marketplaces and pushing GMX from $26 on November 10th to nearly $56 on December 3rd — an impressive 460% increase in value in just one month.
Year-on-year, GMX gained 128.4%.
ssv.network
ssv.network is a decentralized staking infrastructure that provides distributed operation of an Ethereum validator. The protocol utilizes a unique sharding technique to increase robustness and performance, as well as provide fault tolerance across the Ethereum ecosystem.
The protocol is intended to solve a number of problems that arise with traditional stacking systems, which indicates the great utility and actuality of the project. Due to this, the network was able to withstand this year's market downturn. Still, the ssv.network' token SSV fluctuated wildly through the year — with a price reaching almost $20 in April and dropping to $4 in June (after the Terra-Luna collapse).
However, year-on-year, SSV gained 27%, becoming one of the few projects that managed to stay afloat and make a profit.
Conclusion
Although 2022 was a difficult year for the crypto market, there were several projects that made it to the top. Trust Wallet, GMX, and ssv.network all experienced strong growth year-on-year and offer exciting utility for users interested in experiencing the benefits of their services.
For 2023, it remains to be seen which projects will succeed — but we can certainly expect some interesting developments in the world of decentralized finance.