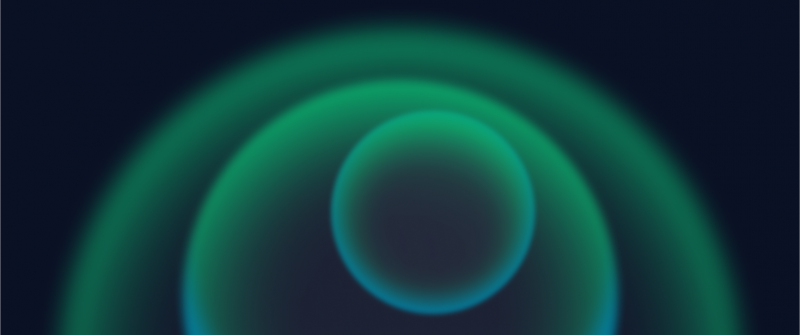 MarksMan Update: New Capabilities of Connectivity & Other Features
The MarksMan Liquidity Hub team is pleased to present its latest update. This fresh connectivity-focused release includes many new features that will make it easier for clients to attain and govern crypto liquidity. Aggregation, hedging, mapping of symbols, synthetic instruments, and risk parameters are just some of the features available on the platform. With all these options available on one platform, this is your gateway to first-class digital asset liquidity pools.
New Features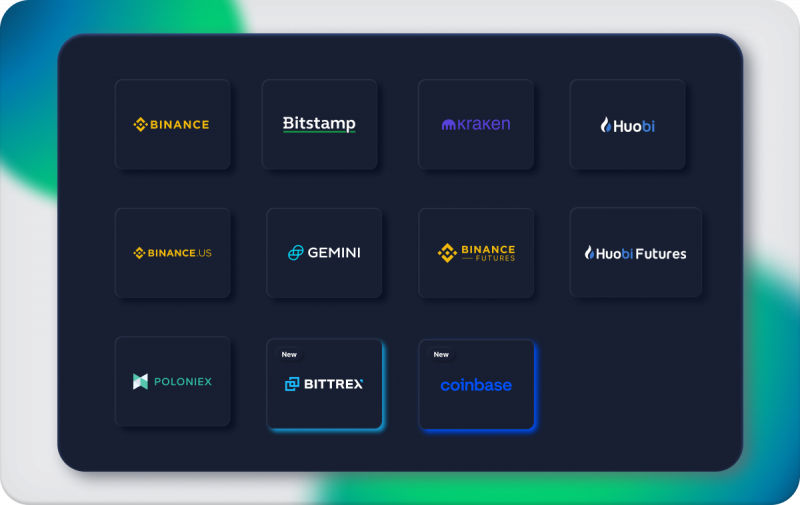 With this release, we extend our reach to include a full-fledged adapter connecting the world-class cryptocurrency exchange Bittrex Global. The newly implemented adapter seamlessly integrates into the global platform, providing price discovery and market risk hedging services for MarksMan Liquidity Hub clients, who can now use more trading instruments with less hassle.
1.
New Coinbase Hedging Adapter
The Coinbase Liquidity Adapter has been part of the MarksMan Liquidity Engine for several years already, and now, with the new hedging integration, it is even more valuable and complete. It will allow users to hedge spot assets on the major crypto asset trading platform and better manage market risks.
1.
New Liquidity Providers Support
The flow of new liquidity providers into the Marksman Hub is steady and systematic. The list includes: Binance, Coinbase, Kraken, Huobi, Gemini, Bitstamp, Bittrex, Poloniex — all of them are established names that have become common when it comes to crypto trading. And there are many more newcomers joining them every week!
1.
FIX Protocol Support And New FIX API
In addition to Websocket and REST, we have recently implemented support for the popular and industry-standard protocol — FIX, better known as Financial Information eXchange protocol. We have also developed a FIX API that can provide all the functionality necessary for real-time trading and receiving up-to-date market information.
1.
Open Source FIX Protocol in Go
For clients whose technology stack is powered by Go, we have developed a Go version of the FIX protocol — SimpleFix Go. It's an open-source library provided by the MarksMan team to help you quickly integrate FIX messaging into your environment. The library is entirely written in Go and supports any FIX API version.
MarksMan is now able to distribute liquidity for tokenized stocks provided by third parties, which includes the support for hedging. This development will allow MarksMan to play a greater role in the securities industry. Tokenized stocks are a new and exciting innovation, and MarksMan is proud to be at the forefront of this emerging market.
The new features improve the architecture and connectivity of Marksman Liquidity Hub while accelerating its performance. The updated system now supports quotes from multiple providers and integrates with leading trading platforms. In addition, the Hub offers improved hedging capabilities and new integration protocols. As a result, MarksMan provides a more efficient way to access liquidity and execute trades. The speed and flexibility of the revised system will benefit both individual traders and institutional investors. The updated architecture will also help reduce latency and improve execution speeds.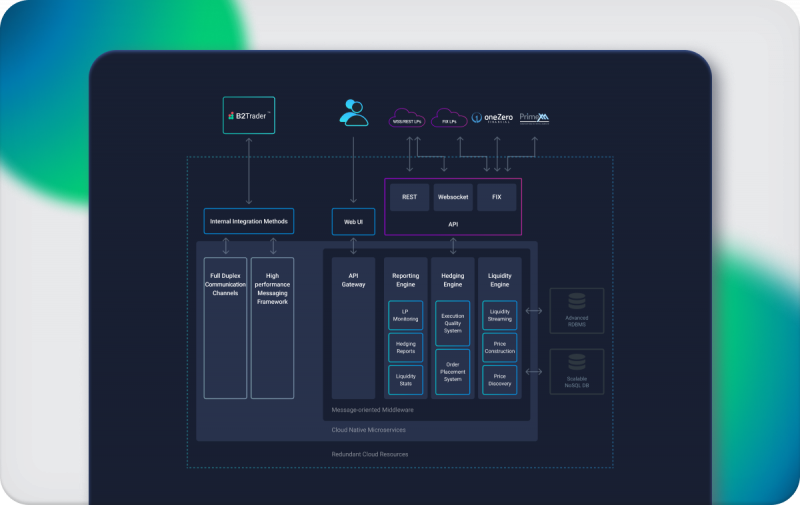 Improvements
1.
Price Feed As Order Book Snapshots
We implemented support for price feed streaming as order book snapshots. This allows clients to easily receive updates on the latest prices in real-time, giving them an advantage in the market.
1.
200% Increase In Performance And New Opportunities
We implemented a new optimized data interchange format and thus increased the performance of MarksMan services by more than 200%. The new format has also significantly reduced latency and decreased computing resource consumption. All this directly opens the way to an increase in the number of trading instruments processed by a MarksMan instance, improved market depth, more frequent updates of symbol quotes, and significantly improved execution quality.
Read more about the Marksman Liquidity Hub updates here!