The list of mandatory documents to get an FX license
Articles
September 17, 2021
Upd on April 17, 2023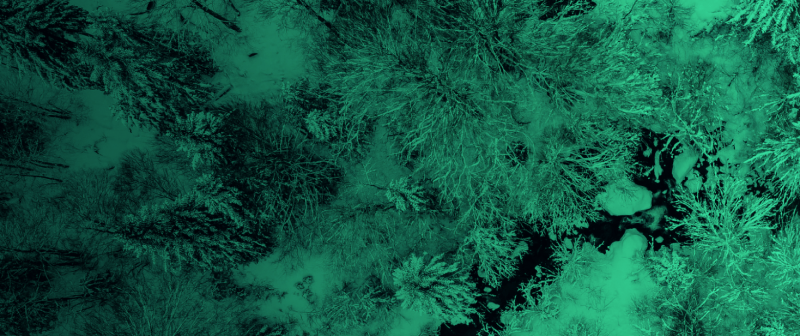 The Forex regulation requirements are exceptionally important for newcomer brokers. A brokerage company needs a license to offer trading services legally; otherwise, financial regulators may impose sanctions. Furthermore, errant brokers seem unreliable for traders who prefer to protect their rights properly.
The licensing procedure depends on a certain country. Jurisdictions with weak regulations (Belize, Saint-Vincent and Grenadines, Vanuatu) make simpler demands than regulators with severe regulations (Cyprus, Malta, United Kingdom). A business owner needs to look through the list of requirements; meanwhile, the list of documents is pretty much the same, no matter which jurisdiction is chosen.
Which are the mandatory documents to get a Forex license? The list of documents is given on the example of the C license. Such a category is represented by Estonia, Cyprus, Malta, and other jurisdictions. "C" FX licenses are the most in-demand among beginner brokerage companies.
All the required documents are roughly broken down into the following categories:
1.
Company registration documents;
2.
Documents related to possible financial risks;
3.
KYC and AML documents;
4.
Documents related to the governing board.
Company registration documents
The first step towards getting a Forex trading license lies in the necessity to register a company in the chosen jurisdiction.
What are the steps to register an FX company in a country from the C category?
1.
Open a bank account in one of the local banks and deposit the registered capital there. The required amount of the registered capital depends on a broker type: 125 000 EUR for STP brokers and €730 000 for market makers (limits may change, depending on the jurisdiction). Business owners need to have references to prove the legality of their funds.
2.
On top of the registered capital, a regulator may demand additional proof that a business owner has enough funds for business development.
3.
Pay the state fee that varies from 4 000 to 8 000 EUR, depending on the chosen country.
4.
Rent an office and hire employees responsible for inner business processes. Financial regulators register active companies only. Fly-by-night companies are hosted by offshore jurisdictions with weak regulation systems only.
After the company registration, business owners may move to the next level.
Documents related to possible financial risks
Financial regulators protect traders from potential risks; this is why business owners need to send the following documents to submit an application for a Forex broker license:
1.
Business plan. A newer brokerage company should provide the regulators with a clear plan containing development steps. Never neglect this stage, as a business plan is your company's face that makes the first impression on a regulator.
2.
Financial prospects. Beginner brokers collect their expenses thoroughly, and financial prospects reflect a company's expenses and gains in the long-range. Financial regulators analyze the prospects to understand whether a company is not going to declare bankruptcy soon after the licensing.
3.
Potential risks. Financial markets offer newcomer traders brand new opportunities to be in the black, and Forex falls into the same category. At the same time, those markets include risks, and traders should understand that. A newcomer company publishes a document where all the risks are outlined clearly.
KYC and AML documents
How to become a licensed Forex broker? Companies need to correspond with a regulator's requirements, and AML/KYC policies are among the mandatory requirements in all jurisdictions. Which documents are mandatory to submit that a brokerage company acts in compliance with the herein-mentioned policies?
AML means 'Anti-Money Laundering' – the policy forbids people who've got funds by criminal means to enter the market. KYC is a shortcut from 'Know Your Client' – newer traders are obliged to verify their accounts with the help of ID scans.
Newer brokerage companies need to apply to reliable KYC/AML providers and get a certificate that proves compliance with the given requirements.
Documents related to the governing board
Countries with weak regulation systems have no requirements (in most cases) for your company's staff and shareholders, while the C category jurisdictions have more severe demands. Applicants need to get the following documents:
1.
Questionnaire for top managers and shareholders. Business owners need to confirm the governing board with the regulator. The questionnaire is mandatory to disclose the previous experience of top managers and shareholders. Financial regulators approve candidates with at least 2 years of experience in the financial sector.
2.
Police clearance certificate. Top managers and shareholders need to have no records of convictions.
Those documents are mandatory for being licensed in the C category jurisdictions, while regulators from the A and B categories have even more severe requirements.
How to get Forex license on your own?
At first sight, the given requirements are pretty clear and no troubles are expected; meanwhile, regulators may force a newer brokerage company to find millions of additional documents. Financial laws contain a set of 'buts,' giving the financial regulators superpower. As such, two possible options are possible: either to get a license on your own or to ask for help.
The first way makes it necessary to work with qualified lawyers specialized in the Forex legislature. Business owners don't have some free infinities to dive into requirements and pitfalls; this is why someone experienced enough should consult you.
The second way removes troubles and headaches, as business owners ask a reliable company to undergo all the legal stages – you pay for the service, send required data, and get a Forex broker license. It sounds too simple. In fact, the service is exactly like it sounds.
For instance, B2Broker, a generator of innovative next-level solutions for financial markets, offers diverse services for newer brokers. Business owners may even get a turnkey brokerage company ready to gain money.