B2BinPay Now Supports Merchant Limits, Expanding Payment Capabilities
Product Updates
November 18, 2022
Upd on April 17, 2023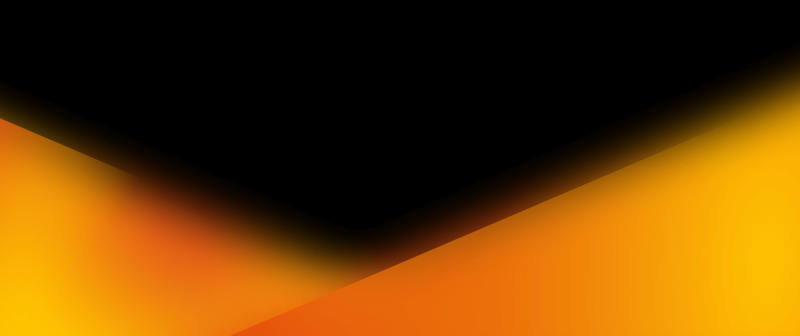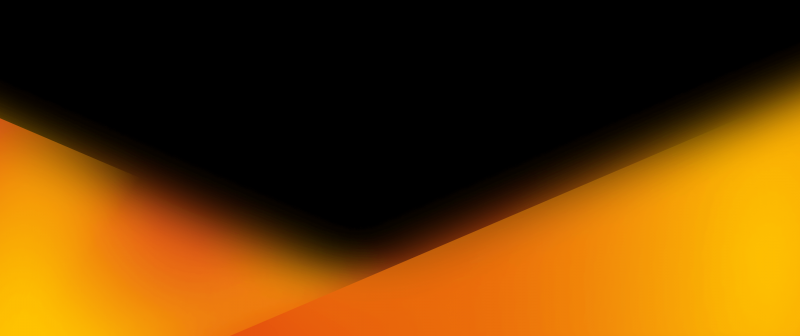 B2BinPay, the flagship cryptocurrency payment processor of B2Broker, has announced that it now supports Merchant Invoice Limits. This update will allow clients with a "Merchant" type account to issue invoices for specific amounts, providing them with more flexibility and convenience when conducting transactions. According to the company's website, this new feature is available immediately, and clients can already use it. In addition, B2BinPay has added support for Cardano for its Enterprise customers. With this update, B2BinPay continues to provide its clients with the best possible payment experience, more choices, and more control over their payments.
Merchant Invoice Limits
The new B2BinPay update allows merchants to create invoices for any amount in any default wallet currency, including USD, EUR, USDT, USDC, and BTC. Not only that, but B2BinPay will also calculate the same amount in any other wallet currency available to the merchant for customer convenience. This means merchants can now accept payments in multiple currencies, and customers can choose which currency they want to pay, giving them more flexibility and comfort.
The payment page is the next step in completing a purchase; the user is redirected to the payment page after selecting a currency. This page allows users to enter their payment information, review their order, and submit their payment.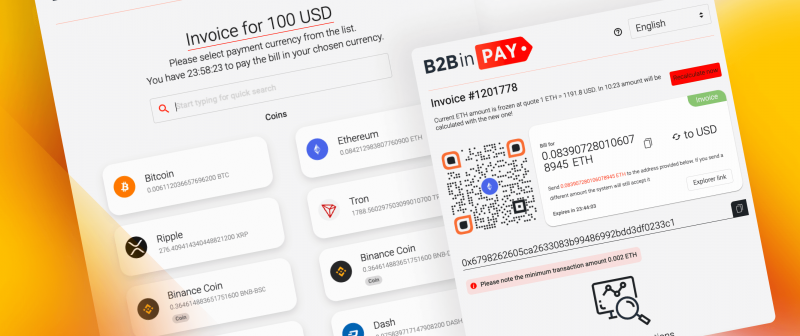 Since cryptocurrencies and volatility go hand-in-hand, B2BinPay has implemented a system that recalculates and locks the exchange rate every 15 minutes. This way, you can ensure you're getting the most accurate rate possible. And if the market changes while you're in the middle of a transaction, don't worry – you can always recalculate the rate yourself, and the 15-minute timer will start over.
Merchants now have the ability to set a limit for how long the invoice is active. The 15-minute recalculation of the exchange rate mentioned previously differs from the time the created invoice is active. Merchants can set the invoice to expire after seven days, or they can choose to have no expiration date for the invoice at all.
New statuses are also available for invoices, which are very helpful in giving you more control over your invoicing. At the moment, each invoice can have the following status:
Furthermore, with crypto volatility in mind, merchants can set a "Delta amount," or tolerance level, on the amount due. For example, if an invoice is for 100 USD, the merchant may specify a Delta of 10 USD. This means the invoice will be considered paid as long as the customer pays between 90 and 110 USD inclusive. Delta always works both ways, so if the invoice says "Paid in Full" and the customer pays within the Delta range, the invoice is settled and closed. Setting the Delta amount allows the merchant to be more flexible with how they want to handle payments.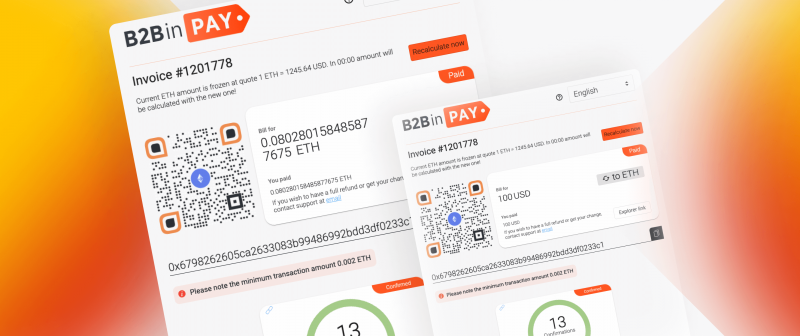 Cardano Support
B2BinPay now allows Enterprise clients to accept Cardano (ADA) payments. Cardano is a popular blockchain platform that enables businesses to develop and deploy decentralized applications, and is powered by a cryptocurrency called ADA.
Conclusion
The latest B2BinPay update offers new features that make it easier and safer for merchants. With the ability to add limits to invoices and delta amounts as a safeguard against volatility, B2BinPay is now one of the most user-friendly tools on the market. The addition of the Cardano network to company's offerings shows B2BinPay's continued dedication to providing the best possible payment solutions for its clients. If you're looking for a safe and easy way to send or receive payments, look no further than B2BinPay. Their team has demonstrated that they are always looking to give their customer an edge, so future updates are sure to follow.