B2Broker Releases Massive B2Core Update: New Features, Upgrades, and Improvements
Product Updates
December 7, 2022
Upd on April 17, 2023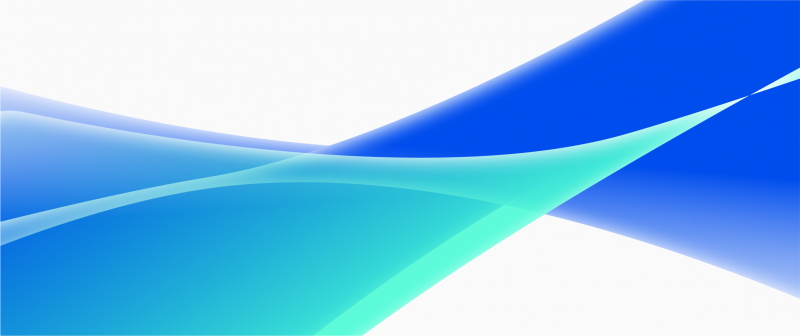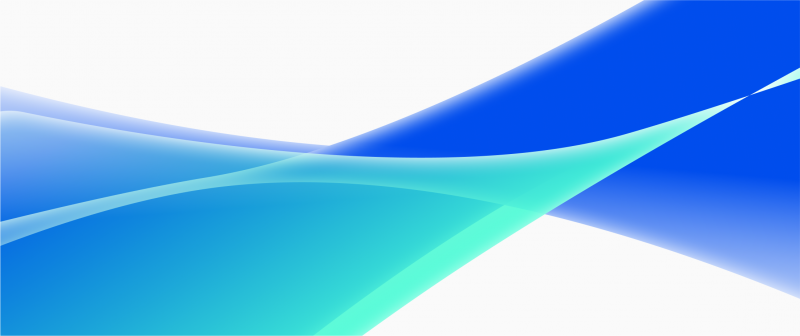 B2Broker, one of the largest providers of technology and liquidity solutions for brokers and exchanges, has released a massive update for its flagship product, B2Core. The update is designed to provide clients with additional features, flexibility, and security and includes the following enhancements:
1.
A new section for admin-user notifications
2.
Improved B2Core and B2Trader synchronization
3.
Upgrades to the Client Tests
4.
An option to increase the verification level through a Client Test
7.
cTrader integration upgrade: a new Netting / Hedging option
Event Notifications Section
The team has added a new section to admin-users notifications — Event Notifications. This new feature will help admin users stay up-to-date on some events within the back-office system and react more quickly and efficiently to any changes or issues. With it, admin users can set up personal notifications on withdrawal requests, Client Test completion, and more. The team has also integrated a bot to send reports via Slack.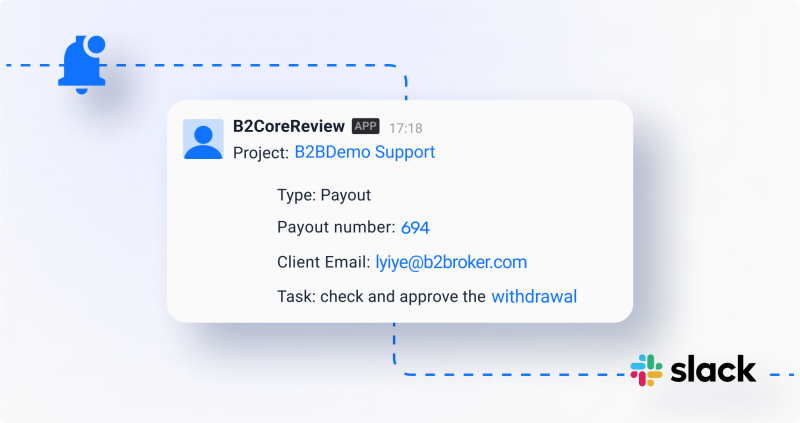 Improved B2Core and B2Trader Synchronization
Clients no longer have to create assets on the B2Trader side. Admin users can now create required currencies in the B2Core back-office and add them to the Products. The assets will then be automatically created in B2Trader, saving users time and effort and improving the overall experience.
Improved Client Tests
The team has introduced new question types to the Client Tests: open questions and questionnaires. Open questions allow users to type an unrestricted answer into the form. In turn, questionnaires enable clients to get important information from their users in a straightforward way.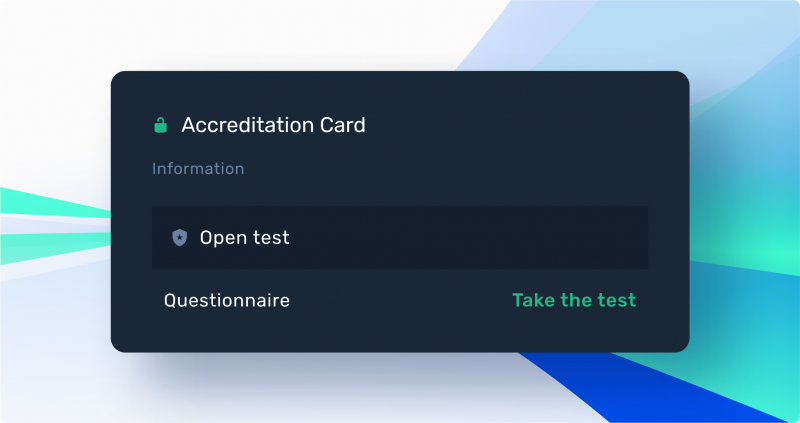 Client Test Verification Option
Admin users can now find and activate an option in the back-office that requires end-users to pass verification with a Client Test. Once activated, to move to the next level of verification, users will not only need to upload documents for KYC but also complete a Client Test.
More KYC Providers
The team has integrated two new KYC service providers: Sapuma and IDWise. The expanded user verification capabilities will help B2Core clients more quickly and easily gather the necessary information from new users while complying with all regulatory requirements. In addition, Sapuma and IDWise provide a high level of security, so all personal data is protected.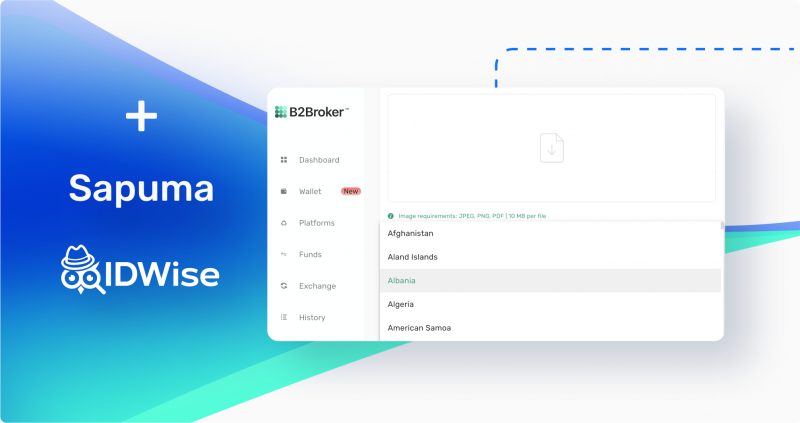 Google Pay Deposits
Google Pay deposits are now available in B2Core. The team added the popular payment service to simplify the deposit process and make the user experience more convenient. To activate the Google Pay deposit feature, clients need to integrate specific payment providers into their ecosystem independently or with the help of the B2Core team.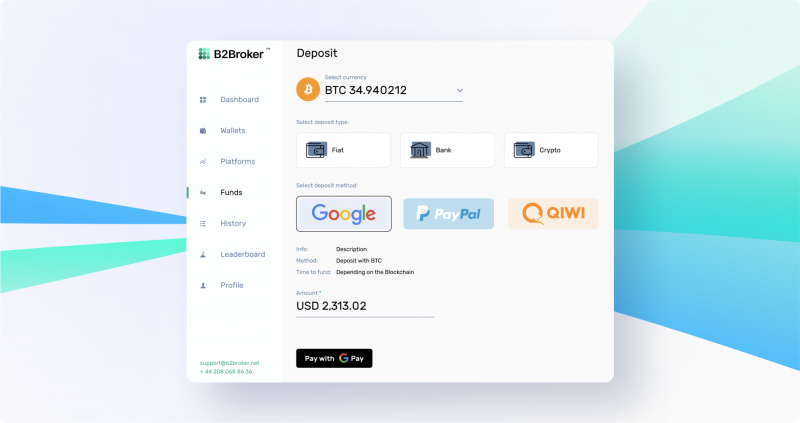 cTrader Integration Upgrade
The team has further improved the B2Core integration with cTrader by adding the option to select an account type. The admin user can activate it in the back-office settings and thus give his users the ability to choose between two account types: Netting and Hedging.
The netting type allows only one position open in any direction for one instrument at a time, while the hedging type allows the opening of multiple positions in different directions.
Additionally, the admin user can limit the available options to only one account type, making it standard for all traders on the platform.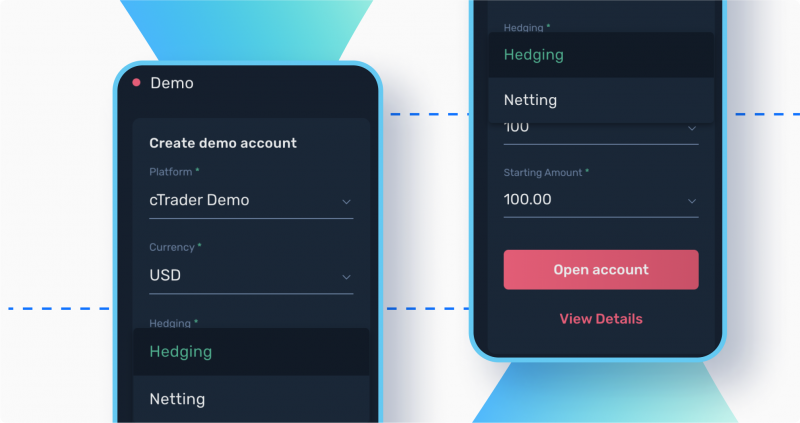 Bottom Line
B2Broker is constantly improving its products and services to provide its clients with the best possible experience. The latest update for B2Core offers brokers access to the latest technological advances, enhanced integrations, and KYC capabilities. Try out these new features now and see how they benefit your business.