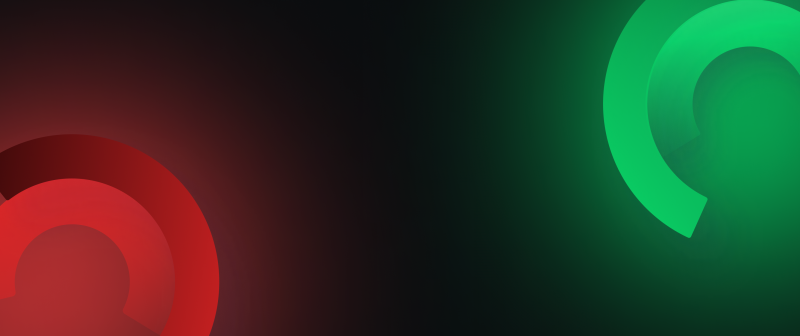 cTrader Goes White Label: B2Broker Offers Full-Featured Trading Infrastructure to Brokerages Worldwide
B2Broker is excited to announce the launch of cTrader White Label. This software provides brokerages with a full-featured trading experience that can be branded and customized to reflect their individual tastes and preferences. cTrader is a powerful platform that offers institutional-level features to retail traders worldwide. With this new offering, brokerages can get up and running quickly and provide their clients with a world-class trading service.
More about White Label cTrader
White Label cTrader provides a quick and easy way for you to establish yourself as a Forex broker, Crypto broker, or Multi-Asset broker. White Label cTrader comes with all the features you need to get started, including a cTrader server license, a backup system, a global network of access servers, and configuration and maintenance tools. cTrader is known for its advanced features, modern UI, and extended trading flow management solutions. With White Label cTrader, there is no need to worry about any technical aspects of setting up a brokerage — White Label cTrader has you covered.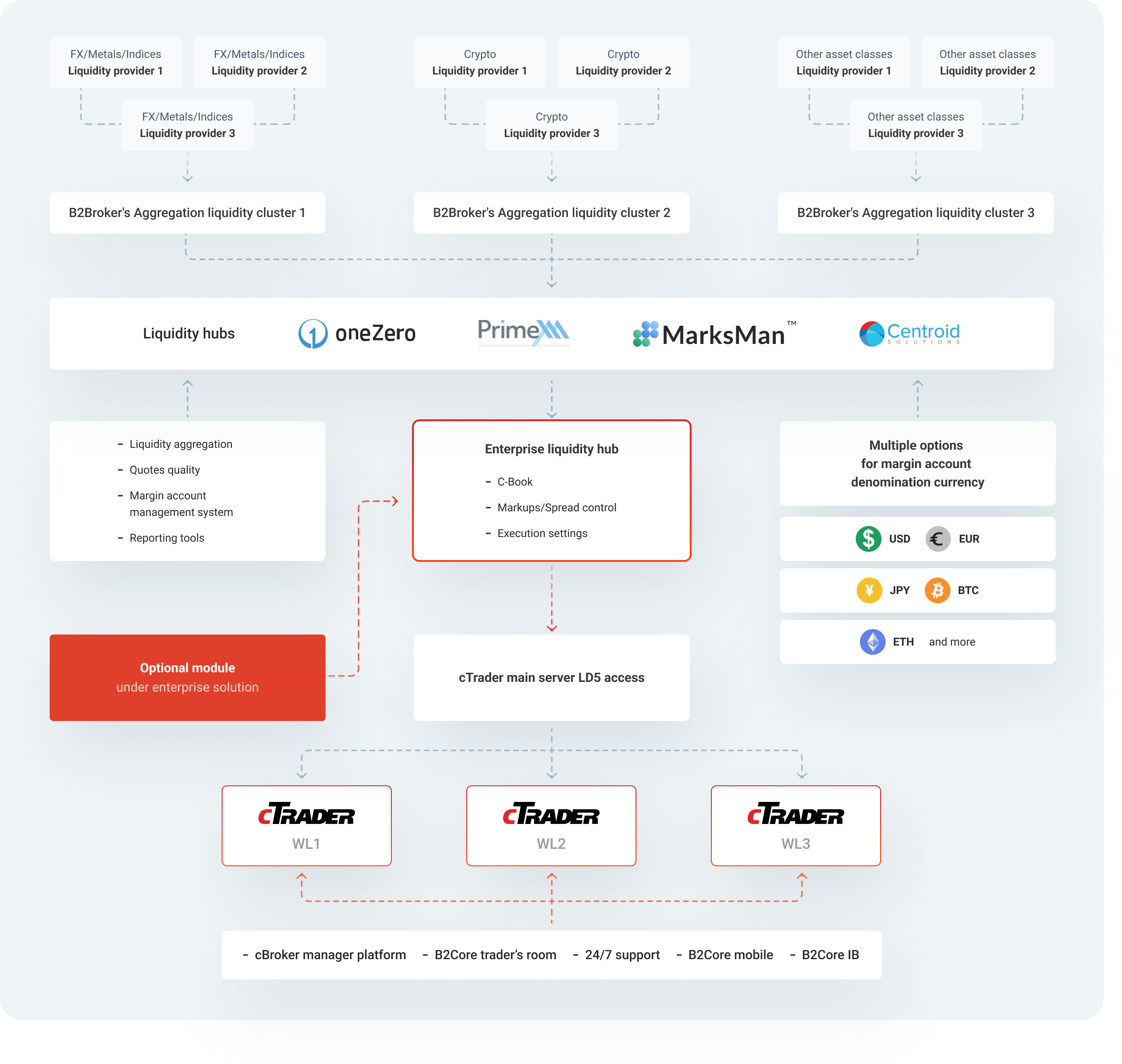 "With White Label cTrader, brokers can provide their traders with a professional and reliable trading experience. cTrader is a well-known platform with a proven track record, and our White Label solution makes it easy for brokers to get up and running. We're seeing growing demand for cTrader among crypto brokers, and we're confident it will be a successful addition to any broker's product lineup. Since it's no longer efficient for trading companies to have just one trading platform these days, we decided to offer White Label cTrader as a new major and reliable choice," B2Broker CEO Arthur Azizov.
Key Benefits and Technical Features of the cTrader WL solution:
1.
Various balance and credit operations: With this useful tool in cTrader WL, you may keep track of your money in a more orderly manner.
2.
Market sentiment: The percentage of customer accounts that believe the price will climb or decrease is monitored, with data being obtained from numerous cTrader servers.
3.
Tools for account management: White Label cTrader account administration features allowing you to establish, amend, and delete accounts. You may also configure margin levels and notifications, as well as keep track of positions, transactions, and balances.
4.
Advanced market depth module: White Label cTrader offers a comprehensive assessment of market depth with three distinct views – Standard depth, Price depth, and VWAP depth. This greatly helps traders to assess market liquidity.
5.
Full environment integration: The WL cTrader shows itself as a part of the complex solution including Liquidity, Trading platform, Trader's Room, Payment System, and IB Program solutions.
6.
Proxy servers all around the world: With White label cTrader you gain access to a globally available, dependable connection with negligible lag time.
7.
Algorithm trading in C#: White label cTrader provides automated trading bots and a custom indicator builder with backtesting features. And it is natively integrated with cTrader.
8.
Transparent Pricing: With White label cTrader, market makers are not involved in the pricing process; rather, prices are taken directly from liquidity aggregators.
9.
Prime of Prime liquidity: White label cTrader get access to aggregated liquidity pool of tier 1 banks and non bank providers
10.
Third party integrations: With White label cTrader, B2Core TR, Payment systems, IB Software Solution become available.
11.
Hedging and netting model support on cTrader: Both models of position management are available with White label cTrader.
12.
Technical Support: White label cTrader has you covered around the clock with dependable, multilingual, fast support service.
13.
Demo environment: Training and testing of platforms can be done in a demo environment.
14.
STP: STP trades on the A-book are executed quickly and reliably with virtually no latency.
15.
Fast changes on request: All necessary changes for the completed WL can be done in 24 hours.
16.
Advanced risk control: White Label cTrader's advanced risk control features include tier margin and multiple levels of margin alerts and hybrid order execution system.
17.
Building a platform on top of cTrader using open API: By using this feature, you can create your platform on top of cTrader. You can also create your own web, mobile, and desktop apps. Moreover, use cTrader Broker OAuth and In-app Controls to make MultiBank cTrader users feel at home.
18.
Margin Account Denomination: B2Broker's White Label cTrader platform provides support for margin accounts in any of the tradable currencies, meaning that brokers can offer this service with minimal effort. In addition, accounts in multiple correlated currencies can be linked together, reducing exposure to volatility. As such, multicurrency margin accounts represent a valuable tool for brokers and traders.
cTrader Copy Feature
Another feature of white label cTrader by B2Broker is cTrader Copy. cTrader Copy is a flexible investment platform that allows copy trading strategies, as well as providing one's own strategies for copying by other traders. White Label cTrader brokers can offer their clients a fully integrated cTrader Copy experience with an in-built Copy Trading management interface.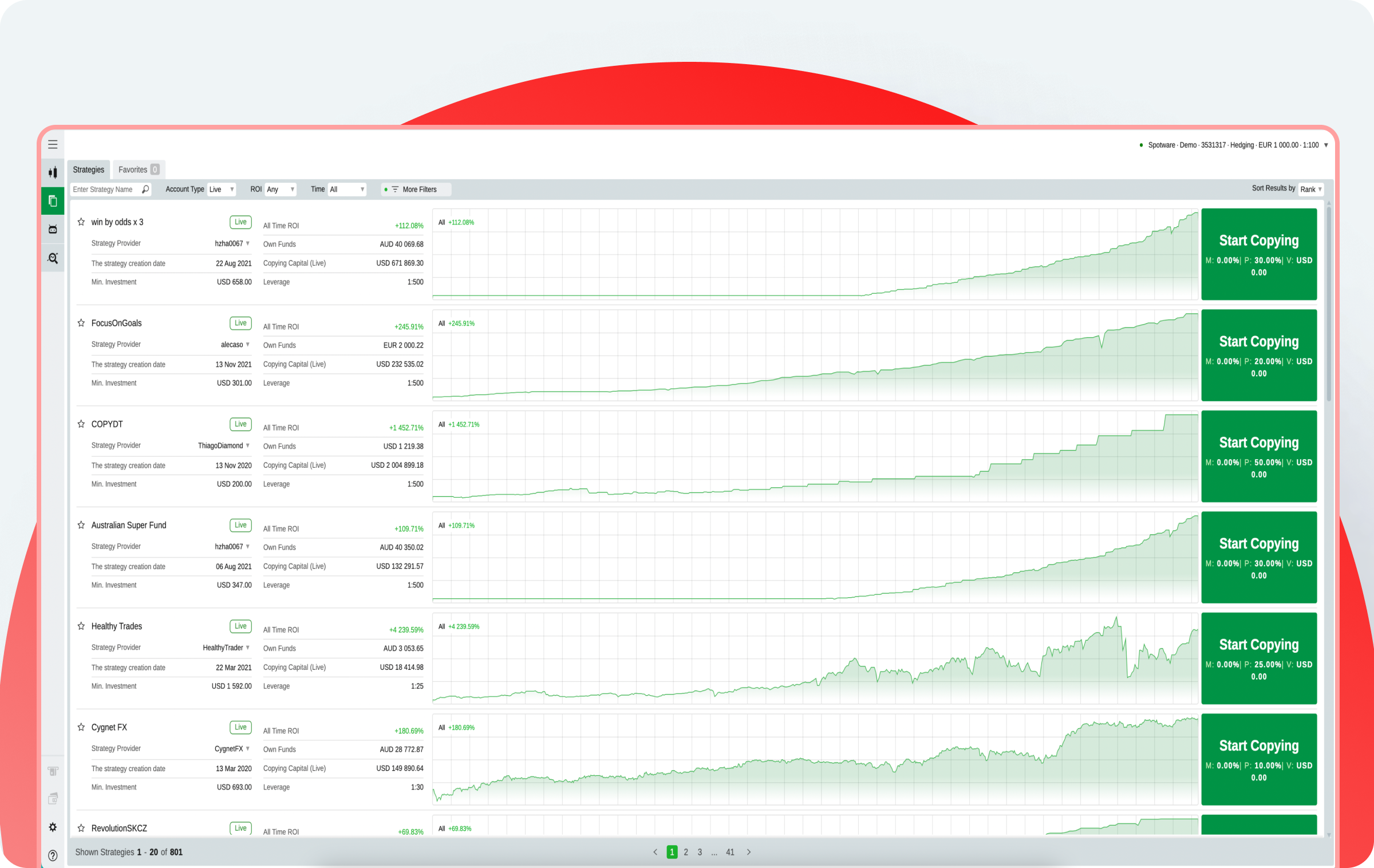 cBroker
сBroker is a back-office application designed to handle trade inquiries and manage customer accounts that have been integrated into White Label cTrader. cBroker is an administrative tool and settings panel which combines and follows every detail going through the system, giving you complete complete control over your trading environment.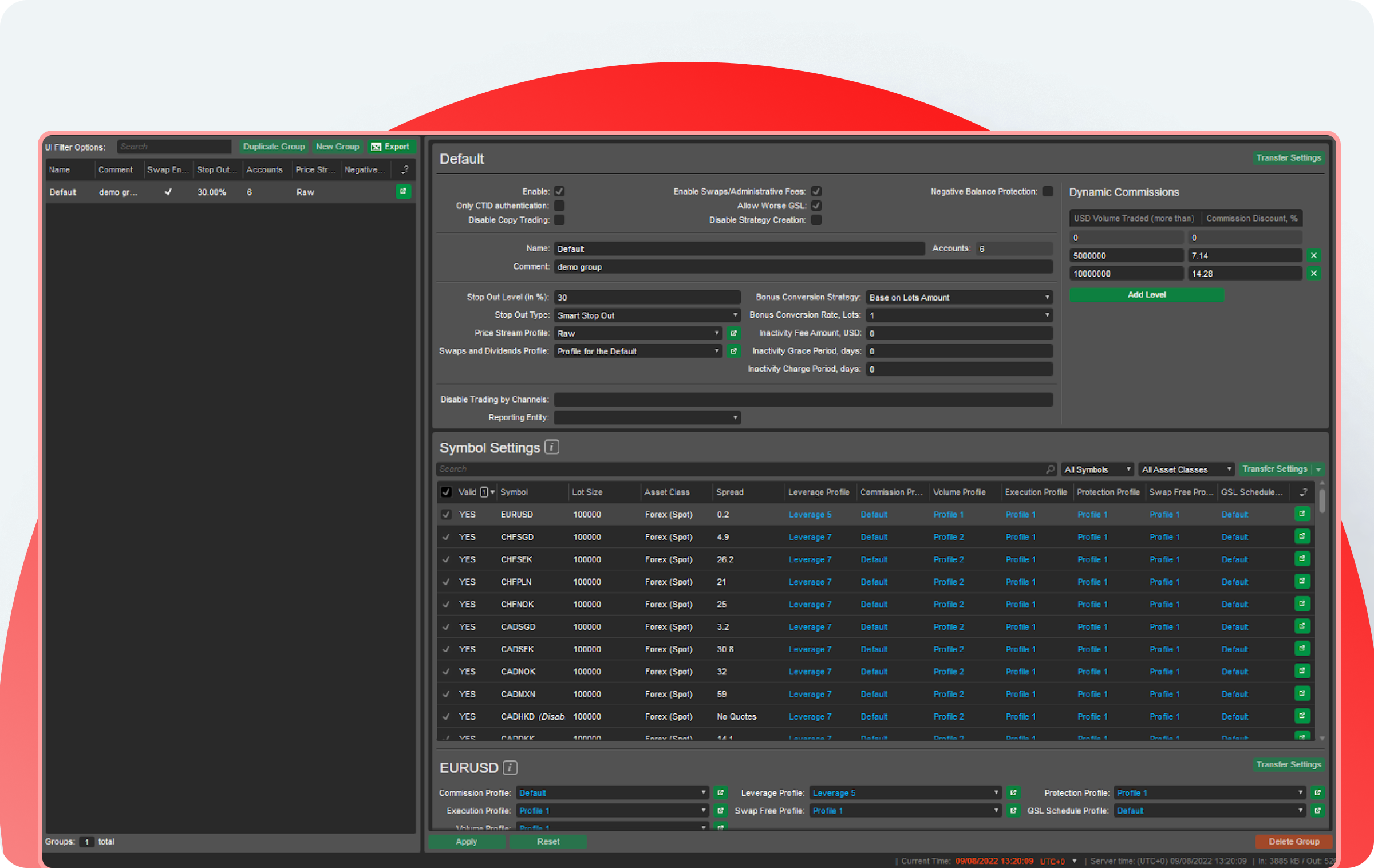 Features of cBroker
cBroker provides one-stop access to all trading accounts, including trading activity and history, margin information, balance information, personal information, and account settings. Tailor your tradable assets to your specific requirements. Swaps, dividends, markups, and spreads are all included. Get a complete position breakdown with exposure monitoring, understand the danger your clients are facing at any given time, easily monitor trade activities, configure the execution and quote control rules, and gain complete control over the fees you charge your traders. Furthermore, you can easily obtain all of the data you want in accordance with specified profiles.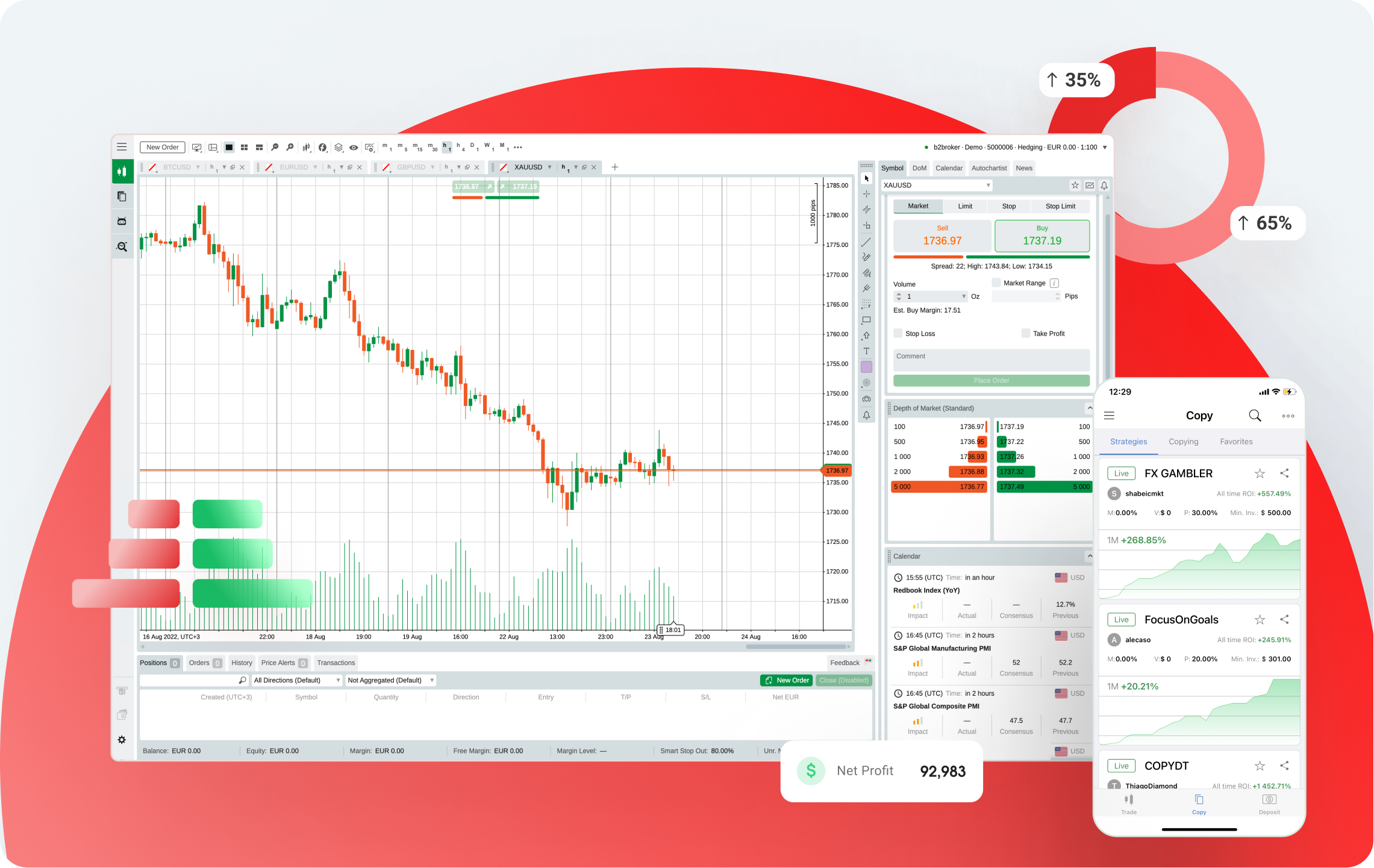 Fully Branded and Customized Platform
cTrader White Label is the perfect solution for those looking for a fully branded and customized trading platform. Given cTrader White Label's flexibility, this is easy to accomplish. It includes a custom platform name, customized UI setting, custom logos, banners and icons, custom name trading servers, label owner contact details, technical analysis indicators, and scripts. By utilizing cTrader White Label's adaptability, you can create a platform that perfectly matches your organization's appearance and feel while meeting your traders' demands.
We are very pleased to introduce cTrader White Label to our customers. If you're interested in achieving a unique look and feel for your trading platform or want to give your traders the features they're asking for, go to our site and see more features included in cTrader White Label by B2broker. Get started today by clicking here!