How to Start a Forex Brokerage in 2022 Step by Step
Articles
March 18, 2022
Upd on July 7, 2023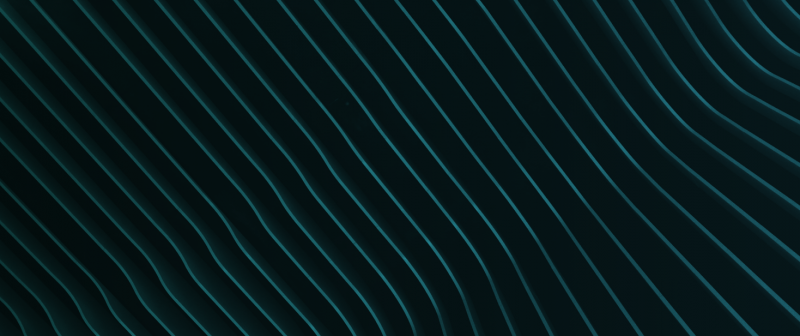 The global foreign currency market is currently valued at $2.409 quadrillion, and foreign exchange markets move an average of $6.6 trillion every day, according to the World Bank. Everyone is clamoring for a piece of the pie.
If you want to know how to get started with a brokerage firm in 2022, this professional guide will show you how to do it successfully.
How to Open a Forex Brokerage From Scratch?
In order to start a brokerage company from the ground up, you'll need startup capital, as well as the time and effort it takes to build the infrastructure of a forex business. We would like to call your attention to the following six critical stages that you must complete:
Determine your target market
Identify potential investments
Determine the trading platform
Liquidity providers should be selected
Make payments in a timely manner
Get your brokerage firm up and operating as soon as possible
1. Determine your target market
It is critical to first choose the geographic area in which you want to operate. Identifying the geographical location of your customers will assist you in selecting the most appropriate jurisdiction of registration and starting a brokerage firm. This is significant since, in the financial business, license regulations differ from one jurisdiction to the next, particularly in the United States. There are several countries that are of importance to forex corporations, including Mauritius, Belarus, the United Kingdom, Vanuatu, Cyprus, etc. Before making a selection, you must compare and choose the appropriate jurisdiction for your situation.
2. Locate a suitable investment
The amount of capital you will require is usually determined by the jurisdiction, but you should be aware that, regardless of the requirements, the cost of establishing a brokerage company is quite high, and it is, therefore, advisable to ensure that you have enough money to cover the costs before proceeding. It is great to determine the capital required for your company's first year of operation.
3. Determine the trading platform
This is the main tool of a trader, and it is used to place buy and sell orders for assets. Make sure your trading platform is free of faults and delays in execution for a successful start-up forex brokerage firm that consumers can rely on, especially during times of large liquidity fluctuations. The ability to access the platform through web and mobile terminals is as important as having a friendly user interface and user experience (UI and UX).
4. Select liquidity providers from a list
Liquidity is the most important factor in the success of a forex broker. It is essential to establish connections with prominent liquidity providers. It is suggested that you link to a reputed forex liquidity provider with direct market access (DMA) and Tier-1 liquidity providers since you will be required to provide leverage to your customers.
5. The processing of payments
You will need to work with payment service providers in order to be competitive in the market, and you will need to provide a choice of deposit and withdrawal alternatives in order to enhance your customers' comfort and convenience. Consider integrating cryptocurrency payment gateway, such as B2BinPay, to let your customers make and receive payments online in bitcoin if you want to provide cryptocurrency trading services.
6. Get your brokerage firm up and going
At this point, you will need to design a website for your brokerage firm, decide which trading platform you will use, and decide which extra services you will incorporate. As well as opening an office, you will need to hire IT employees, a finance department, a customer service department, and a sales and marketing department, all of whom you will engage with in the future.
What is Crucial After the Launch?
Following the launch, your company strategy will need to be regularly adjusted to reflect changing market circumstances. Bear in mind that, although the foreign exchange market provides access to a massive amount of money, competition is also fierce. However, there are three proven tactics you may use to establish a footing in a highly competitive industry from the outset.
Prompt client service
Customer service is a critical aspect in determining your reputation as an FX trading business. A high-quality customer service department that promptly answers queries might act as an additional marketing tool.
Expertise
Any foreign exchange brokerage business is a complicated structure comprised of a variety of services, including risk management, client care, trading, compliance, and financial operations. Each component of your trading platform should be controlled only by domain experts. As a result, emphasis should be placed on hiring competent staff.
Budget administration
How much does it cost to keep your forex broker business afloat? The answer to this issue varies according to the license type and business model you pick, but in any case, you must keep in mind the critical nature of budgeting. How you establish your budget and accurately estimate expenditures will have a significant impact on the success of your enterprise.
White Label Forex Brokerage Solution
Due to the lengthy and time-consuming processes required to create a forex brokerage from scratch, many aspirant brokers choose to acquire an existing FX brokerage. Because it is based on already proven and operational forex brokerage software, this is referred to as a "white label solution." Purchasing a white label solution is a smart investment for brokers since it relieves them of the pressure of dealing with technology constraints, installation obstacles, and ongoing maintenance concerns.
Another unmistakable benefit of forex white label solutions is their reduced total running expenses. Paying for a usage license is far less costly than developing your own solution, and in the case when your white label provider handles trading operations directly, you also save the headache and price of capital requirements compliance.
By partnering with a company that specializes in WL forex solutions, such as B2Broker, you can benefit from the implementation of a professional, pre-built solution that enables you to launch your own brokerage in a matter of weeks while avoiding the numerous pitfalls associated with starting a brokerage firm from scratch.