News Feed
Our frequently updated news hub consolidates all our latest news, media coverage, events and videos that reflect our corporate activities and far-reaching presence across the globe.
Read more
Corporate News
24.09.2021
B2Broker Company News | 24.09.2021...
The B2Broker team regularly delivers an ongoing stream of news and video publications via selected online media channels. To follow is a summary of the latest happenings: ...
Read more
Corporate News
22.09.2021
B2Broker Joins League of Business Champions: Plays in Company Friendship Footbal...
Employees at B2Broker are always excited to say the least when it comes to taking part in corporate events, with football matches being a firm favourite. Last weekend, another "fri...
Read more
Articles
17.09.2021
The list of mandatory documents to get an FX license...
The Forex regulation requirements are exceptionally important for newcomer brokers. A brokerage company needs a license to offer trading services legally; otherwise, financial regu...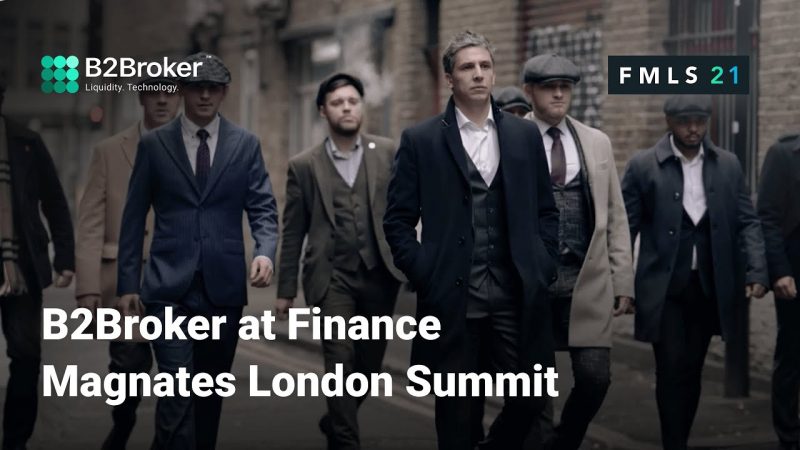 07:52
B2Broker Bids Farewell to a Successful FMLS21!
CEO Arthur Azizov and the B2Broker team are pleased to introduce our latest expo report covering the company's participation at FMLS21. This video captures our best moments on and ...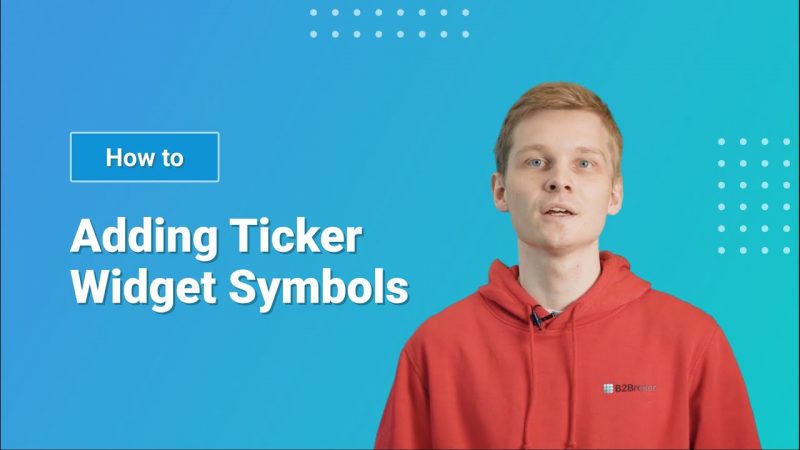 00:50
How to Add Ticker Widget Symbols into the B2Core Dashboard
The next of our "How To" videos explains how to add ticker widget symbols into B2Core. Ivan shows how it's done, starting at the Promotions section, followed by the Dashboard. He i...
Read more
Articles
16.09.2021
Caution the FOMO effect: the best way to enter crypto investing...
Despite the ups and downs, the crypto market grows steadily, reaching new all-time highs, and traders/investors understand this industry as a perfect way to capitalize on the fast-...
Read more
Articles
13.09.2021
How to Choose the Best Cryptocurrency Exchange Platform Software?...
The global explosion of the crypto market forces business owners to get their feet wet in this sector; meanwhile, the sphere is fiercely competitive and doesn't forgive the mistake...
Read more
Corporate News
10.09.2021
B2Broker CEO Advises Clients to Beware of Social Media Scams...
In the current day and age, and prevalence of the world wide web, there have been numerous online scams of which many of us have been at the receiving end. ...
Read more
Articles
09.09.2021
Pros and cons of Copy Trading...
Copy Trading (CT) is an approach that originated in 2005 when traders commenced copying certain algorithms designed for automated deals. The approach continues to gain momentum; me...
Read more
Corporate News
26.08.2021
B2Broker Launches $5M USD Venture Capital Fund...
B2Broker Group has announced the launch of its venture fund, B2Broker VC. The initiative will enable the investment in, and nurture of external projects that are of interest to the...
Read more
Articles
25.08.2021
Forex Broker Formation: Tips to Overrun Competitors...
The overall value of the Forex market reached $2.5 quadrillion in 2020; this is why the sector constantly attracts new participants. According to FINRA statistics, the number of Fo...