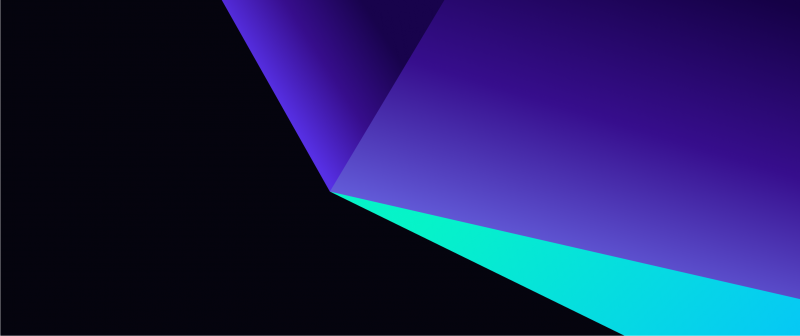 B2Core Delivers New Update with Enhanced User Experience and Security
B2Core, the industry CRM solution for brokers and exchanges, has announced a new update to its platform that includes a variety of new features designed to enhance the user experience and security. The latest update includes the following:
1.
A Helpdesk feedback module
2.
Admin session time limit settings
3.
An enhanced Device Management section.
With these enhancements, B2Core remains the CRM solution of choice for financial companies.
Helpdesk Feedback Module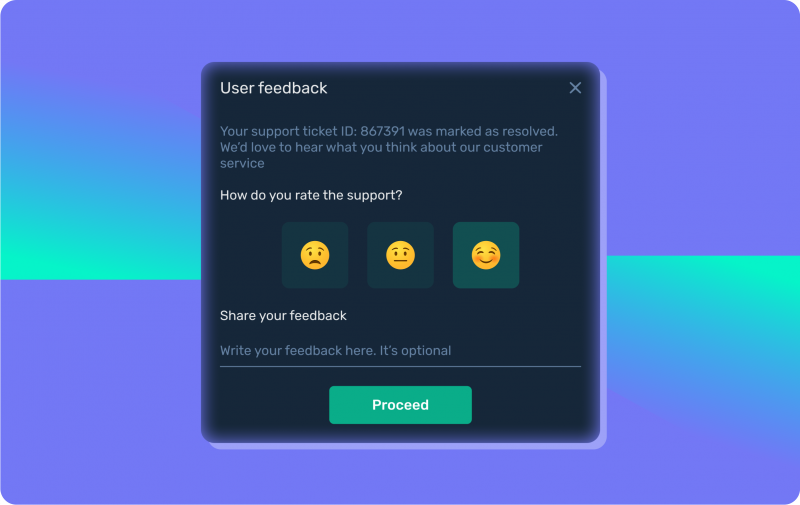 The B2Core team introduced a user feedback system designed explicitly with the needs of brokers and exchanges in mind. This feature will help platform owners learn more about how they can improve their service, making it possible for them to offer an even better support experience.
After the support staff has assisted the user with their ticket, the user can close it and give an assessment of the support service received. This evaluation allows companies to gain insight into their customer's experience and focus on improvement areas. Customers can leave comments on their experience, which provides further detail and helps inform overall customer satisfaction levels. Alternatively, users can simply close the feedback window without submitting an evaluation if they don't wish to leave an assessment. All end-user feedback is gathered in the Ticket Feedback Section of the admin panel. Thus, the administrations are able to analyze the work of their support team to provide the best possible customer experience.
Admin User Session Limit Settings
Setting session time for B2Core Back Office users is an excellent way for admins to ensure the security and safety of their system. Under the System - Settings menu, admins can choose a custom time period from 1 to 240 minutes of inactivity, after which B2Core will automatically log out to protect data and admin user credentials.
Device Management Upgrade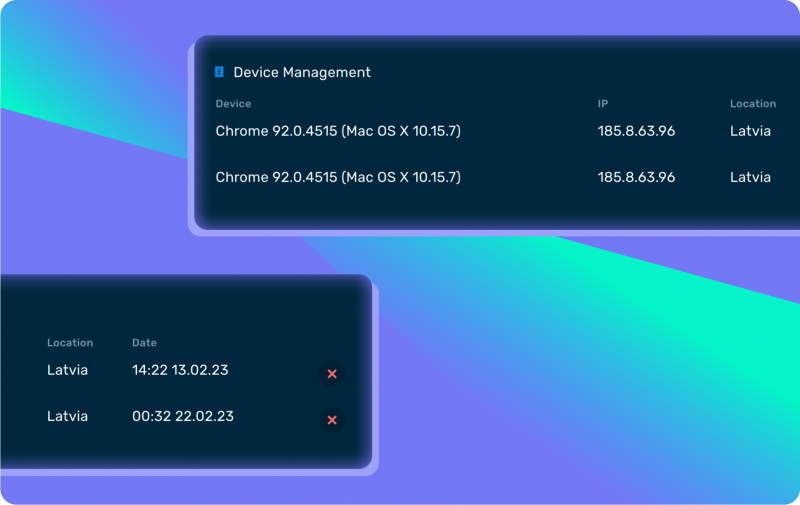 End users can now benefit from the updated Device Management view in Profile - Security. This view provides additional information on the device used to log in to the user's account, its associated IP address, and the user's location when connecting to their account.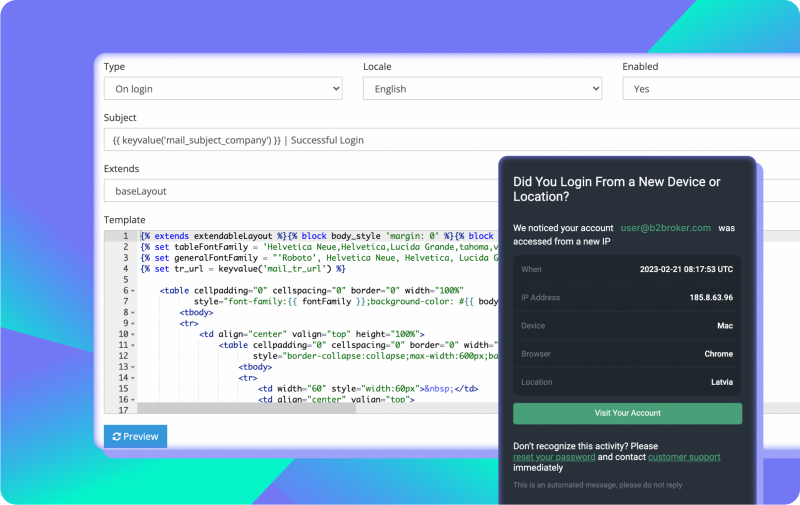 Along with the updated Device Management view, the B2Core team has added a new type of email notification for end-users to improve account security. An email notification will be sent to the user after a login attempt, allowing the user to quickly and easily view the device information from which this action was taken. If the user does not recognize the device and believes that someone else is attempting to use their account, they can reset their password and terminate all active sessions quickly to protect all their information and funds. The back office allows the admin to fully customize this new end-user email template to include any desired information.
Conclusion
The new update from B2Core has provided brokers and exchanges with the tools to ensure a secure and user-friendly experience for their clients. With added features such as the Helpdesk feedback module, session time limit settings, and enhanced Device Management, this CRM solution is sure to remain the industry standard. The B2Core team is committed to providing a secure and user-friendly platform, so you can be assured that your clients will have the best experience possible. We invite you to take advantage of this new update and try B2Core for yourself today.