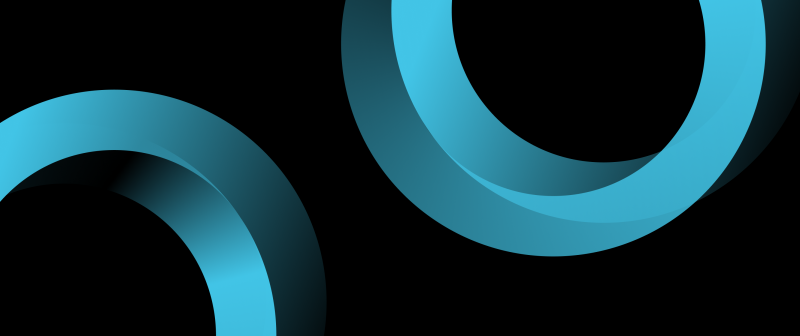 B2Broker Expands Its White Label Offering by Integrating With Match-Trader
B2Broker, a global liquidity and technology provider for the FX and crypto industry, has announced the expansion of its white label liquidity offering by integrating with Match-Trader. This new integration will provide clients access to a complete white label solution, extremely competitive commercials, and ready-made B2Core integration. The integration of Match-Trader is just the latest in a series of expansions by B2Broker, having already integrated cTrader in 2022. This integration exemplifies B2Broker's commitment to providing its customers with a comprehensive and adaptable solution.
Match-Trader White Label Solution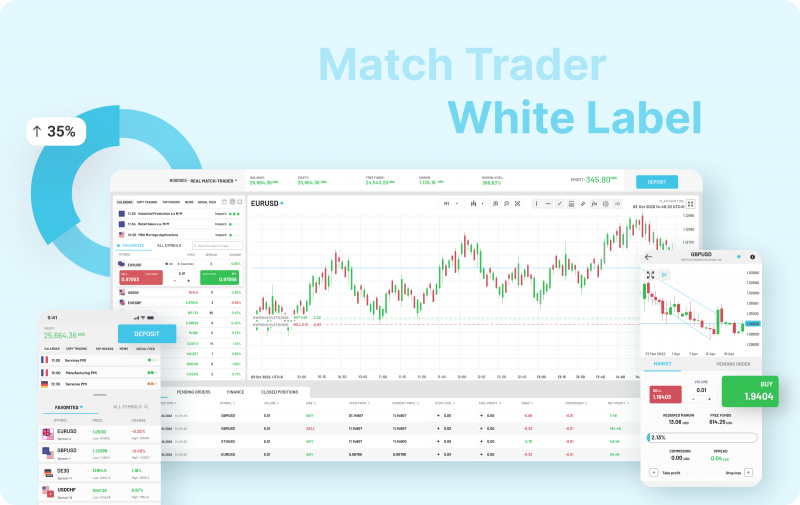 B2Broker has released a white label solution to provide brokers and their customers with a comprehensive Match-Trader experience. The new offering consolidates all essential technology into one package to deliver significant cost savings for brokers. The offering includes B2BinPay (crypto payment processing solution), and B2Core (CRM system) technologies, as well as access to Prime of Prime liquidity pool from B2Broker. With all of these features, the new Match-Trader white label package is certain to be a brokerage industry smash hit.
With its impressive array of features and services, the Match-Trader white label makes online trading a stress-free affair. This includes round-the-clock server support, 24/7 technical support, dedicated account managers, and our expertise to help you navigate the brokerage space. Тraining sessions are also available as part of the white label package to ensure that your staff is entirely up to speed with the technology.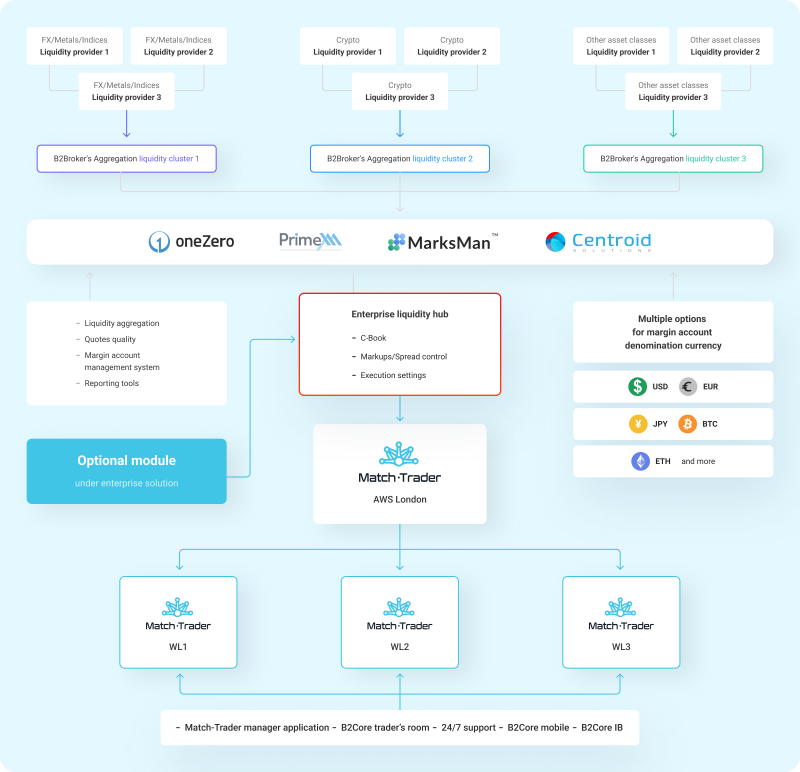 The Match-Trader white label is the perfect solution for businesses looking to benefit from competitive trading commissions and favorable volume charges. What's more, the platform configuration is free, and there's no setup charge. The only initial investment customers need to make is a minimum liquidity fee for three months. To make it even more attractive, these customers benefit from a grace period of one whole calendar month plus the remaining days since set up in terms of monthly minimum liquidity and connectivity.
Match-Trader x B2Core integration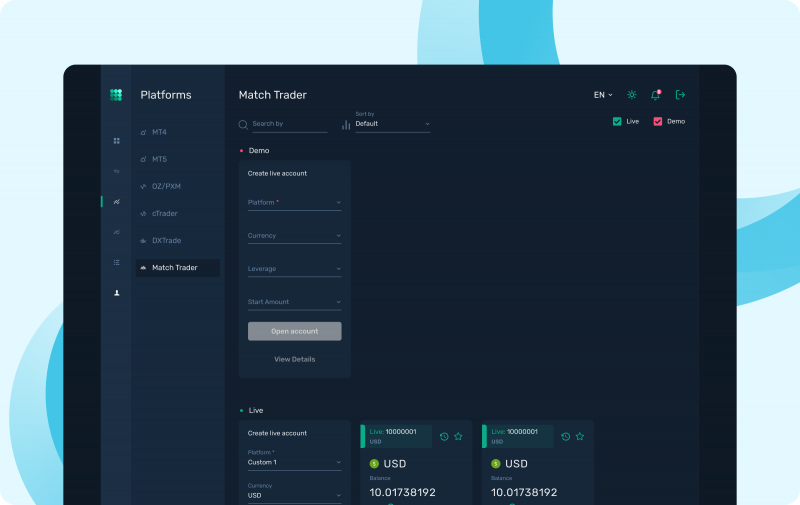 In addition to the white label offering, B2Broker also provides a ready integration of Match-Trader with B2Core. In the B2Core ecosystem, Match-Trader will function similarly to other platforms. It means that brokers may deliver the same high-quality experience to their consumers, with the possibility to open/manage trading accounts immediately in the trader's room and instantly connect to the platform.
Creating a margin trading account with Match-Trader through B2Core is relatively straightforward. First, you'll need to create a user account that will serve as the link between all of your trading accounts. Once the user account is created, you can link your margin trading account with Match-Trader.
The B2Core team's recently added Match-Trader section in their Platforms tab promises a range of exciting features and capabilities. With the ability to create both demo and live accounts, users can experiment with different trading strategies in real time. Moreover, deposits, withdrawals, transfers, and internal transfers are now possible within the platform. Moreover, the new download button for the dedicated Match-Trader terminal makes it easier to access the platform and start trading.
Conclusion
The integration of B2Broker with Match-Trader provides an exciting and robust solution for brokers looking to offer their customers a comprehensive online trading experience. With a suite of powerful tools at their fingertips, the package is perfect for any business that wants to take advantage of advanced technology. Match-Trader is soon to be integrated into IB's programming, a move that will bring an array of new possibilities. Match-Trader's connection with IB promises to deliver user-friendly functionality efficiently and equip traders with access to a wide range of professional grade options that meet their trading needs no matter the size or complexity of their business.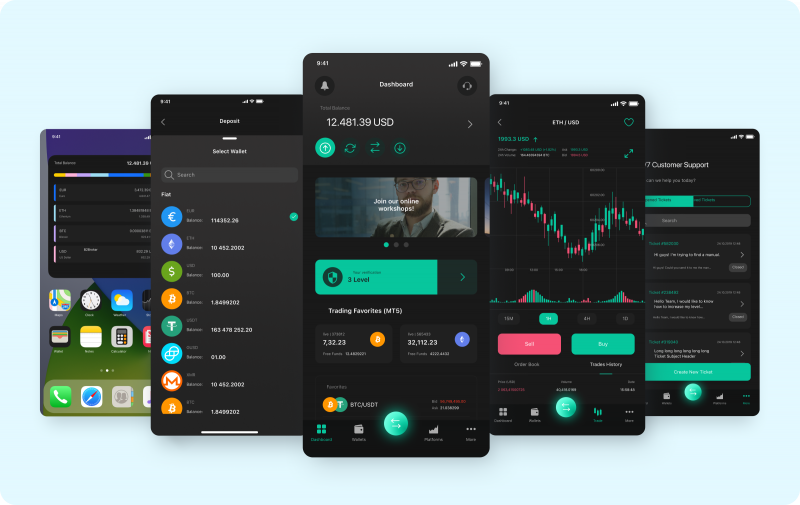 Furthermore, Match-Trader integration with B2Core mobile is also on the way, enabling brokers to offer their customers the best of both worlds with a single platform. So keep an eye out for these game-changing products coming soon! With such an array of features and capabilities, B2Broker's Match-Trader white label is worth considering for your business.