News Feed
Our frequently updated news hub consolidates all our latest news, media coverage, events and videos that reflect our corporate activities and far-reaching presence across the globe.
Read more
Articles
17.01.2017
Liquidity Test-Drive: Seeing is Believing...
There are no trivial matters in brokerage business: due to fierce competition, and demanding, sophisticated traders, brokers have to put utmost efforts in everything they do, start...
Read more
Corporate News
23.12.2016
Results 2016...
Happy new year and Merry Christmas from B2Broker team! We'd like to say thanks that you have been with us. We hope to have a chance to support you on the way onwards and upwards of...
Read more
Articles
17.11.2016
Forex Industry: Who Rejoices with Trump?...
Americans have declared no-confidence vote to the political mainstream of the country, and elected Donald Trump – a character highly controversial and unpredictable as – as their n...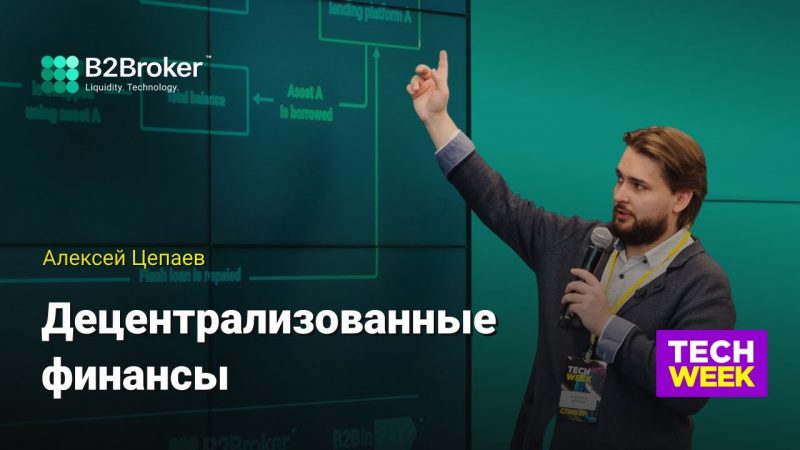 19:02
Алексей Цепаев: Децентрализованные финансы
На выставке Tech Week 2021 в Сколково выступил директор по стратегии B2Broker. Алексей Цепаев раскрыл актуальную сейчас тему «Децентрализованные финансы». Он рассказал о трех основ...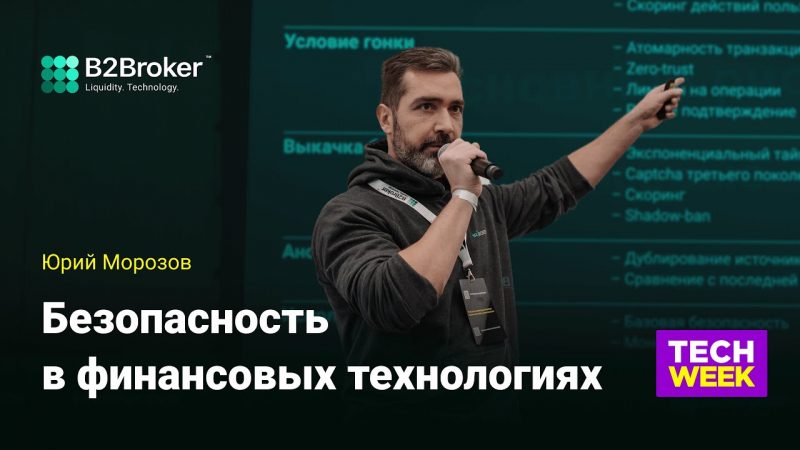 21:41
Юрий Морозов: Безопасность в финансовых технологиях
Выступление vice CTO B2Broker Юрия Морозова на конференции TechWeek в Сколково вызвало большой интерес. Наш спикер в этом докладе раскрыл с разных сторон актуальную на сегодня тему...
Read more
Events
15.11.2016
The Finance Magnates London Summit 2016...
We will be glad to meet you on London Summit 2016!...
Read more
Events
09.11.2016
B2Broker goes to London!...
Despite all that Brexit panic, City of London is still the leading financial center in the world. For a couple of days in the middle of November it will become home for top executi...
Read more
Events
27.10.2016
B2Broker goes to Moscow Financial Expo 2016!...
For a couple of days at the beginning of November Moscow will become a hub for the financial companies from all over the world. Top executives from the titans of fintech, retail an...
Read more
Articles
13.10.2016
B2Broker: How have forex brokers survived GBP flash-crash?...
It was an ordinary Friday morning, on October 7, when US traders had already gone home, while Asian investors were just heading to their trading desks, when all the hell suddenly b...
Read more
Articles
27.06.2016
How to Start a Cryptocurrency Turnkey Brokerage Business...
Setting up as a cryptocurrency broker is an excellent way to capitalise on the growing crypto trend. Avoid the pitfalls of doing it yourself by implementing a professional, ready-m...
Read more
Corporate News
27.05.2016
B2Trader Powers Up The World's Best-Known Crypto Exchanges...
B2Trader powered by B2Broker is a trading platform with a powerful matching engine and a key component of its cryptocurrency exchange turnkey solution....