B2Broker Introduces NDFs as a New Asset Class, Lowers Margin Requirements on additional 10 Crypto pairs, and Updates Liquidity Packages
Product Updates
June 19, 2023
Upd on November 21, 2023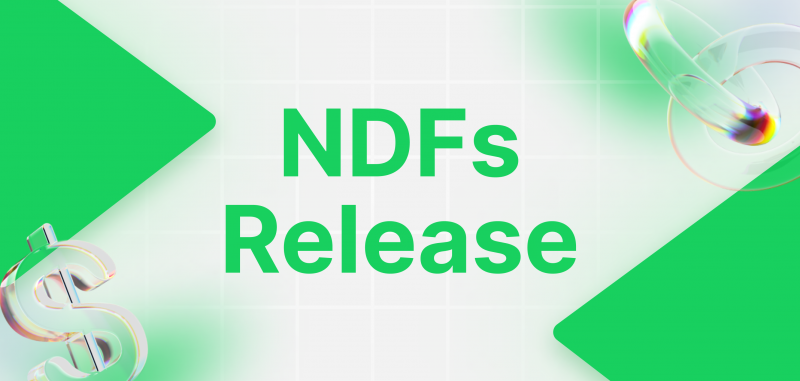 B2Broker, the dominant global liquidity provider within the FX & Crypto industry, proudly announces the addition of Non-Deliverable Forwards (NDFs) to our extensive suite of liquidity offerings. This strategic expansion further strengthens the company's commitment to provide comprehensive asset coverage and unparalleled risk management solutions for all B2Broker customers.
As a multi-asset liquidity provider, B2Broker supports all major asset classes.
These include:
Rolling Spot FX & Precious Metals
Equity Indices
Energies
Commodities
Crypto Derivatives/CFDs
Single Stocks/CFDs
ETFs
NDFs
This achievement solidifies B2Broker's leading position in the industry, showcasing its unwavering dedication to meeting the diverse needs of its clients.
Understanding NDFs
NDFs are essential financial derivatives used in international trade to hedge currency risk. They provide a means for parties to mitigate potential losses arising from fluctuations in exchange rates between two currencies.
NDFs allow participants to exchange the difference between a fixed exchange rate agreed upon at the beginning of the contract and the prevailing market exchange rate on a predetermined future date. NDFs are cash settlements, which means they are done without the actual exchange of the underlying currencies.
NDFs serve as effective risk management tools, particularly in emerging markets where local currency forwards may not be available or feasible. They offer companies a cost-efficient solution for managing currency exposure, enabling them to hedge against potential losses in cross-border transactions.
NDF Currencies Offered by B2Broker
B2Broker supports a wide range of NDF currencies, offering clients the opportunity to hedge currency risk in various emerging markets.
These NDF currencies include:
USD/BRL
USD/CLP
USD/COP
USD/IDR
USD/INR
USD/KRW
USD/TWD
B2Broker Liquidity Offer Advantages
B2Broker has structured NDFs as Contracts For Difference (CFDs), providing clients with remarkable flexibility and convenience. While conventional NDFs typically have a settlement period of T+30, B2Broker clients can seamlessly receive their settlements on the next business day as CFD contracts. This advancement eliminates client settlement risks and expedites the process, ensuring efficiency and peace of mind.
We are committed to serving a variety of clients, including institutional and retail brokers, ensuring to provide the lowest commission rates in the industry.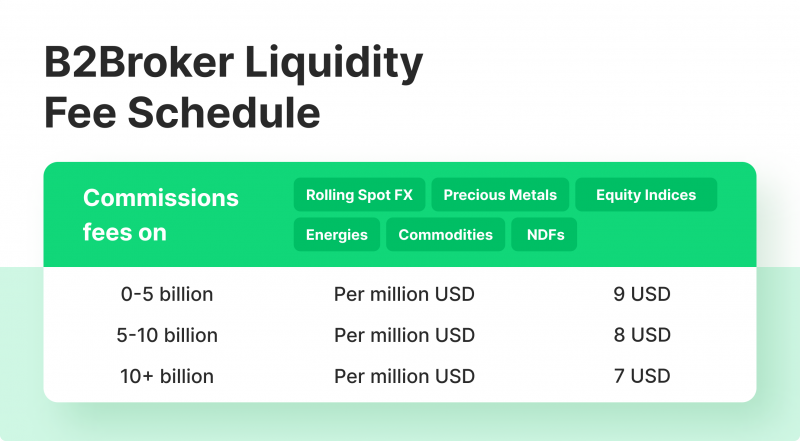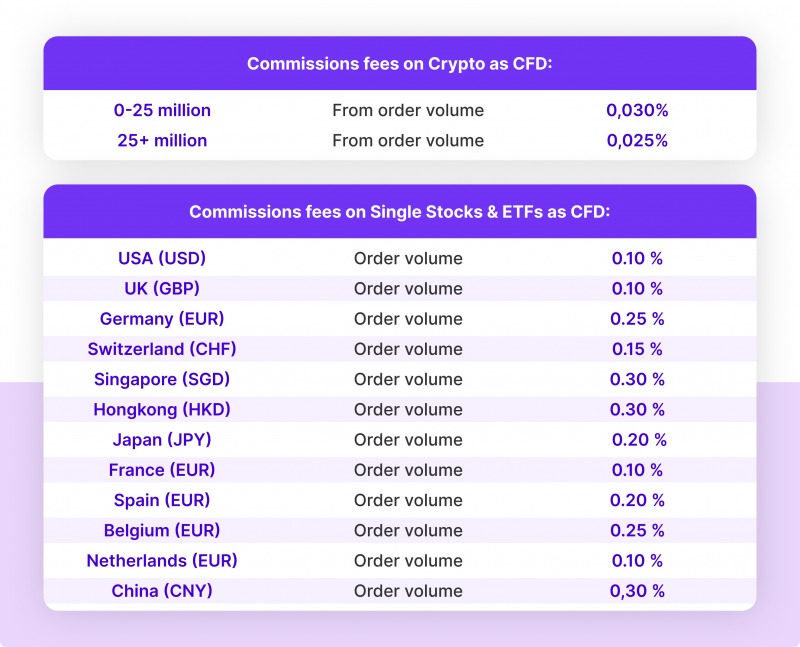 Lower Margin Requirements on Additional 10 Crypto CFDs
B2Broker has reduced margin requirements from 20% to 10% on these pairs:
BNB/USD
DSH/USD
TRX/USD
XMR/USD
ZEC/USD
SOL/USD
DOT/USD
LNK/USD
AVA/USD
ATM/USD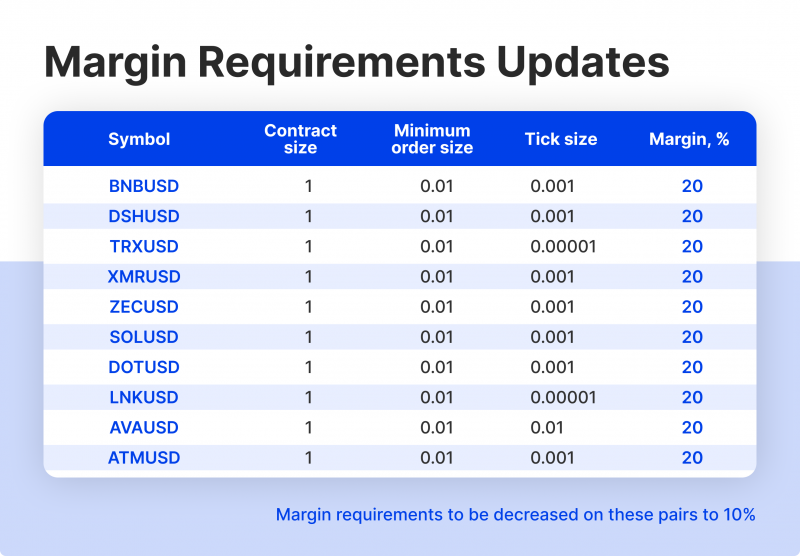 Updated Prime of Prime Institutional Liquidity Offer
B2Broker has updated PoP institutional liquidity packages to offer Prime Margin Account connectivity points such as OneZero, PrimeXM, and Centroid. Clients may access STP|DMA (A book) trading conditions, receiving true market execution and full transparency. Additionally, B2Broker provides 24/7 technical support to ensure uninterrupted operations.
To ensure seamless onboarding, B2Broker offers the setup of Prime Margin Account at no additional cost. Clients will benefit from monthly minimum liquidity fees against traded volume.
More About B2Broker
B2Broker has earned the reputation in the B2B space as a leading player which is recognized globally. B2Broker provides a suite of services such as Prime of Prime liquidity and technology geared towards financial institutions and cryptocurrency operations.
B2Broker's extensive liquidity provision includes more than 800 trading instruments across 8 asset classes, giving its customers a wide range of trading capabilities. As such, it solidifies B2Broker's place as a Tier 1 liquidity provider.